Korean Language Lessons In High Demand Online & In Universities Due To K-Pop & K-Drama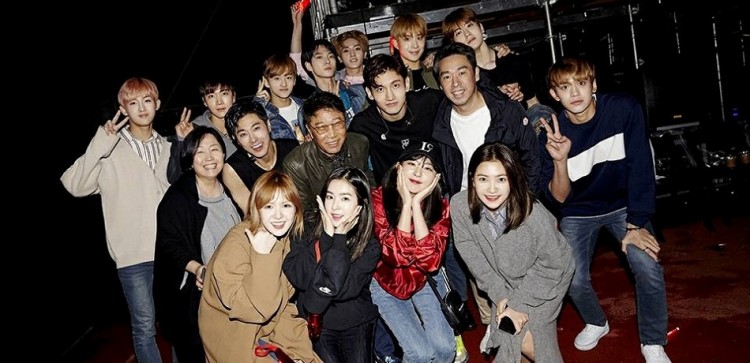 Universities in the United States and other countries are seeing a high demand for Korean language lessons. It is mainly because of the popularity of K-pop music and K-dramas.
BBC News cited a report made by the Modern Language Association which shows the rise of enrolment in Korean language courses in the U.S., Canada, Thailand, and Malaysia. Apparently, the enrollment in other language courses in universities in the U.S. dropped from 2013 to 2016 but not Korean. During the same period, the enrolment for the Korean language increased by almost 14 percent.
Additionally, the data also shows that two decades ago, there were only 163 students learning Korean in the United States. Now, the number soars to 14,000.
Those who want to learn the language are also turning to online tools. Due to the increased interest in anything about SoKor, language learning website Duolingo decided to open a Korean lesson last year. So far, the course already attracted over 200,000 students.
To further help in language awareness, the South Korean government also sets up 130 language institutes in 50 countries. Additionally, it also funded the new Institute for Korean Studies at George Washington University in the U.S.
Meanwhile, there is also an increase in interest in the South Korea language and history in Canada. Professor Andre Schmidt, who has been teaching the language in Canada for years, agreed that the popularity of Korean is due to K-pop music and K-drama craze and the "Hallyu" as a whole. The popularity of South Korean culture today is known as the Hallyu wave.
But native speakers themselves warn that learning Korean is not easy. In fact, a U.S. training agency in foreign affairs ranks the language as one of the most difficult to learn for English native speakers.
Ji Hyun Park, who fled North Korea and now lives in Manchester in the U.K., said pronunciation is particularly hard for English speakers. She said the lyrics of some K-pop songs could add to the confusion because it is usually a mix of Korean and English languages.
"Different languages are used to speak to adults and children. Words like "hello" and "goodnight" [in Korean] are different depending on whether you are speaking to a child or an adult," she told BBC News.
But Schmidt has a tip for those who want to learn the language fast. He said Korean food is the key. "It's a difficult language to learn but all you have to do is go to Korea town and start ordering some food and practicing it and you'll pick it up soon enough," Schmidt said.
© 2023 Korea Portal, All rights reserved. Do not reproduce without permission.