Suzy Bae, Yang Ye Won Being Blamed For Studio Director's Suicide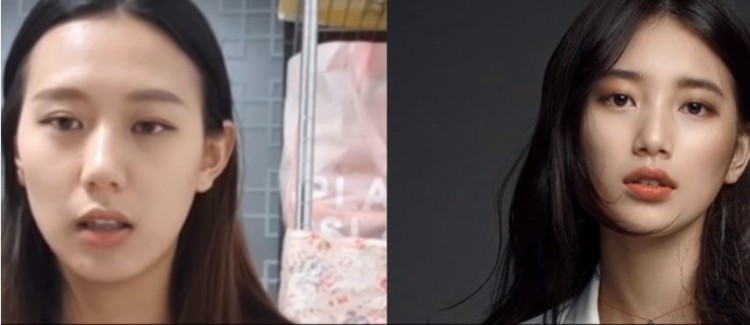 Yang Ye Won and Suzy Bae are being blamed for the unexpected suicide of the alleged studio director that was involved in the YouTuber's sexual harassment case. The guy took his life by jumping from a bridge down to the Bukhan River on Monday, July 9.
According to The Korea Times, some people blame Suzy Bae for what happened to the studio director. This is after the 23-year-old star sent her support to Yang Ye Won following the latter's revelation on YouTube.
Suzy Bae showed her support to Yang Ye Won in a post on Instagram. She also signed the petition called Hapjeong XXXX illegal nude shooting. Her fans, too, followed and supported her moves. In fact, the posts of Lee Min Ho's ex-girlfriend received about 30,000 comments.
Hence, some people are upset with Suzy Bae's move. "As a celebrity, you shouldn't have gotten involved as you have a lot of influence," one of the hate comments read. Some of them are even asking the While You Were Sleeping star to "apologize and take responsibility" for her actions. "Finally a man is dead," another one said.
Suzy Bae's fans, on the other hand, are opposing the hateful messages she has been receiving. They are telling their favorite K-pop idol to just ignore those negative comments about her.
Alternatively, Yang Ye Won is also being blamed for the studio director's suicide. Some people accuse the YouTube star as a "murderer" and a "liar." In fact, her exposé video has more than 120,000 hate comments.
"A man is dead because of you," one of the hate messages read. Another one even called her pathetic. "You kill a person like that? Do you not feel guilty?" it read. There was also a comment that claimed Yang Ye Won's YouTube video was the one that caused a "man to take his own life" and advised everyone to be "careful" of it.
To recall, on May 16, Yang Ye Won surprised everyone by revealing a YouTube video claiming she was sexually harassed by 20 men following the leak of her nude photos online. However, the studio owner opposed her claim. At the time, he was explaining that she was not forced to do the pornographic photo shoot by revealing an old KakaoTalk chat showing it was consensual and she was asking for money.
© 2019 Korea Portal, All rights reserved. Do not reproduce without permission.