Park Bo Gum, Yoona: Girls' Generation Singer Annoyed With Song Joong Ki's Pal?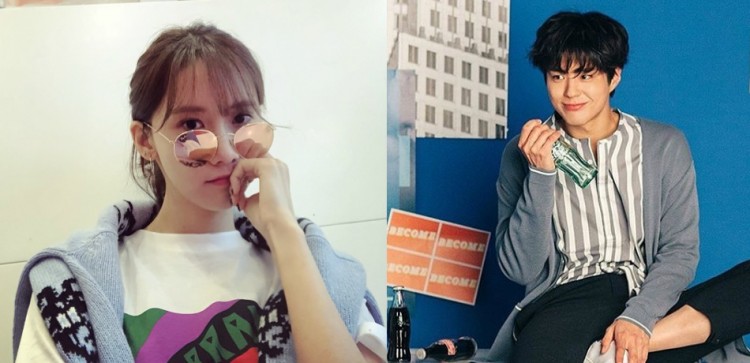 It's no secret that Park Bo Gum and Yoona look good together, and they even have a lot in common. In fact, both stars have been said to be one of the nicest in the industry. But did the Girls' Generation singer just yell at the Love in the Moonlight actor despite being known for her gentle nature?
Park Bo Gum and Yoona worked together in Hyori's Bed & Breakfast, and their chemistry was undeniable. Fans started to notice that the 25-year-old South Korean actor may be a little smitten with his co-star and co-worker as many pointed out that he only smiles when Yoona is around.
Park Bo Gum and Yoona took their jobs at Hyori's Bed and Breakfast very seriously. They spent hours and hours completing their tasks. But although Song Joong Ki's pal was tired with all the work that he did, fans noticed that he would only get the energy to smile when 28-year-old South Korean singer and actress was present.
As a matter of fact, in one episode of Hyori's Bed & Breakfast, Park Bo Gum didn't want to leave Yoona even though his work was already done. Since Hyori was not feeling well at the time, the Girls' Generation singer was put in charge. After seeing that the Love In The Moonlight actor had already finished his work, she told him to go home and rest.
However, Park Bo Gum just ignored Yoona's words as he continued working. The King In Love actress spotted him doing more chores, so she instructed him once again to go home, telling him that, "Even on my first day, I was able to leave early."
Not wanting to leave Yoona working alone, Park Bo Gum continued cleaning on the second floor. Since Yoona was checking everything, she discovered that Park Bo Gum was still working and that's when she told him to go home for the last time.
Yoona was left with no choice but to be firm with her request so Park Bo Gum would finally listen. After hearing the actress' firm tone, Song Joong Ki's pal finally decided to go home, but not before taking a selfie with the guests. Although Yoona appeared to be annoyed at Park Bo Gum, she only wanted the best for him at the time, which was to take a much-needed rest to get his energy back.
© 2019 Korea Portal, All rights reserved. Do not reproduce without permission.