EXO Teases Return With Hashtag #EXO_ComingSoon, 'Power' Wins Over BTS's 'Fake Love' On FIFA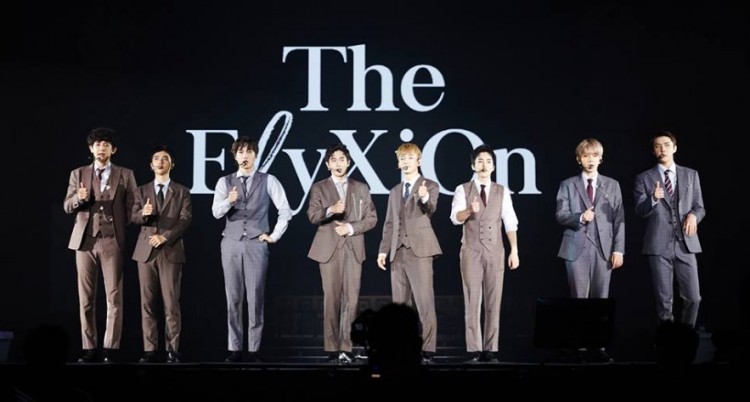 In celebration of EXO's first anniversary on Twitter, the group launched their very own emoji and special hashtags on Monday, July 9. Of course, the South Korean boy took advantage of the event and teased their return with #EXO_ComingSoon.
With the release of #EXO_ComingSoon, fans can't help but get excited about EXO's imminent return. In fact, this hashtag alone has created a great noise in the fandom. EXO-Ls have been waiting for the group's comeback since the release of their last Korean album, The War: The Power of Music, in September. In fact, there are rumors that EXO will return with its nine original members.
In addition, the other newly-released hashtags were #EXO, #weareoneEXO, #EXOPLANET, and #TheElyXiOn_dot. These hashtags turned out to be the number one trending topics on Twitter worldwide within an hour, per HelloKpop. This just showed how much the EXO-L members around the world gave their support to their idols
The emoji, on the other hand, bears EXO's hexagonal logo but with yellow and black colors. This can be used with other group-related emojis that also include the hashtag for their upcoming concert series, The ElyXion Dot. According to Billboard, it will be held on July 13 to 15 in Seoul and August 10 to 11 in Macau. The hashtags and emojis can be used until September 30.
Especially for EXO-L
[EXO Official Twitter @weareoneEXO 1st Anniversary]
& [EXO PLANET #4 -The ElyXiOn [dot]- ] Special emoji Open!

~ 2018.09.30. (KST)#EXO #weareoneEXO #EXOPLANET #TheElyXiOn_dot #EXO_ComingSoon pic.twitter.com/TCOPnQxCeH — EXO (@weareoneEXO) Hulyo 9, 2018
Aside from the hashtags and emojis, EXO also wants their fans to write their messages for the group on Twitter, use the newly-revealed official hashtags, and tag their account for a chance to win a mysterious gift. Three lucky winners are set to receive presents that include merchandises from their upcoming concert series, The ElyXion Dot. This promo runs from July 9 to 16.
Meanwhile, EXO's "Power" won over BTS's "Fake Love" in the poll created by FIFA on Twitter last week. Although the two groups both got 48 percent votes, EXO was named the final winner, per South China Morning Post. However, FIFA's social media manager Alex Stone revealed that BTS also won a separate Instagram poll; thus, both songs would be played when the final four teams begin to face each other.
© 2023 Korea Portal, All rights reserved. Do not reproduce without permission.