'The Elder Scrolls 6' Update: Director Reveals New Location + Possible Platforms & Release Date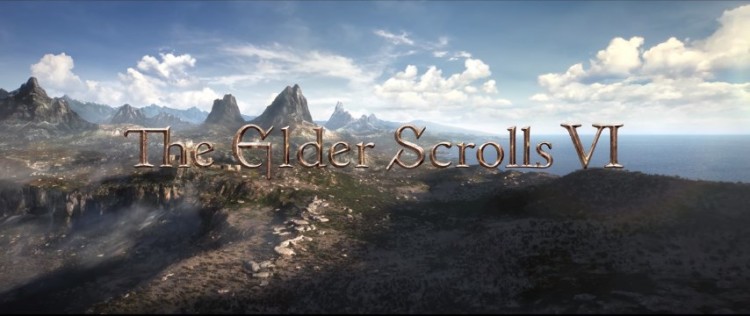 Bethesda gave tech enthusiasts a glimpse of The Elder Scrolls 6's short trailer at the recent Electronic Entertainment Expo (E3) 2018. However, the video game company didn't give any details about the title's gameplay, release date, and platforms. However, in an interview with its director Todd Howard, he revealed significant information about the game.
The Elder Scrolls 6

's New Location

At the Spanish Gamelab conference, Todd Howard told Eurogamer about The Elder Scrolls 6's location. In the game's pre-production, the Bethesda Game Studios director revealed that their team first decided on the region the title's next installment would be exploring in.

In fact, at E3 2018, the teaser Bethesda revealed had no connection with this new region. The Elder Scrolls 6 would opt to have a calmer and different setting compared to its predecessor's, The Elder Scrolls V: Skyrim, dark territory.

According to Digital Trends, there are assumptions that The Elder Scrolls 6 will be set in Hammerfell. It is located southwest of Skyrim and about the same size of Tamriel's map. However, the upcoming game is expected to be far larger than the previous installments because it might carry next-generation consoles' upgraded features.
The Elder Scrolls 6

's Platforms

The Elder Scrolls 6 is expected to be playable on PlayStation, Xbox, and PC. However, with the success of The Elder Scrolls V: Skyrim's release on Nintendo Switch, video game console users now look forward to the new installment's release on the platform.

In addition, with Microsoft's announcement at the recent E3 2018 that a next-generation device is about to come, The Elder Scrolls 6 is also expected to be available on Xbox Two. If this happens, then the new addition to The Elder Scrolls series will have a "more powerful home system," per The Independent.
The Elder Scrolls 6

's Release Date

It may still take a little while before players finally lay their hands on The Elder Scrolls 6. Bethesda Game Studios still works on the development of Fallout 76 and Starfield. In fact, TES6 is said to be released after Starfield.

The Elder Scrolls 6 is still in pre-production, so The Elder Scrolls series' fans have to wait a little longer for its release. However, there are assumptions that the upcoming game will be formally announced at E3 2019. If this happens, the title may be out in the last quarter of 2019 or early 2020.

© 2020 Korea Portal, All rights reserved. Do not reproduce without permission.