BTS's V Greeted Fans In Chinese & His Mistake Made ARMYs Chuckle [WATCH]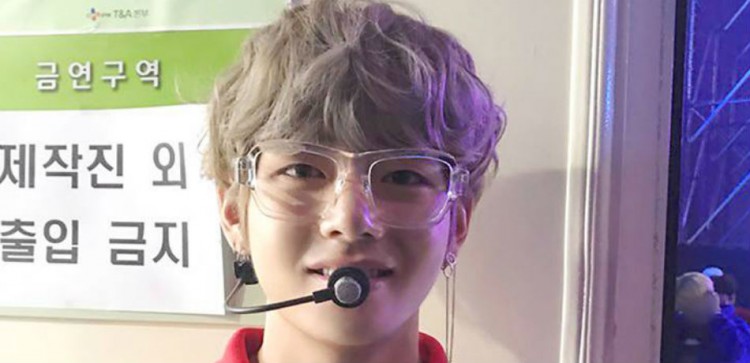 Fans always appreciate when artists try to learn and speak their native language. Since K-pop idols also know that doing it will make their fans really happy, they always try their best to greet them in their own dialect. However, BTS member V had a mistake when he greeted their ARMYs in Taiwan, and it made fans chuckle.
Instead of speaking in full paragraphs using a language they are not familiar with, BTS felt that the best and probably the easiest way to make ARMYs happy is just to greet them in Chinese. However, V made their fans giggle without even trying.
As it turns out, V said his piece perfectly. However, the BTS star introduced himself with the wrong age.
"They introduced themselves in Chinese but Kim Taehyung… 'Hello I'm V, I'm 20 years old and in charge of vocals. Please take care of us,' " one fan shared. "Seriously how well did he memorize his [line] from so many years ago that he didn't get one thing wrong and remembered it all."
In fact, V remembered his line in the past so well that even his age at the time is still the one that he used for his introduction. The BTS star is 22-years-old at the moment, but he said he was 20-years-old in his greeting. Fans believe that he was probably 20-years-old when he first learned his Chinese introduction.
A fan video showed the incident, and giggling fans can be heard clearly in the clip. Although he made a mistake in his introduction, Taiwanese ARMYs still find it cute that he at least tried to greet them in Chinese and didn't let the language barrier get the best of him.
As a matter of fact, the BTS members are now learning English a little better, since they have been invited to the U.S. on more than one occasion. Before, it was just RM who communicated with the reporters and hosts and would act as the translator for his members. But now, the other boys are slowly learning the language and have been greeting their fans in English.
© 2019 Korea Portal, All rights reserved. Do not reproduce without permission.