Song Joong Ki 2018 Comeback: Song Hye Kyo's Husband To Hold Fan Meeting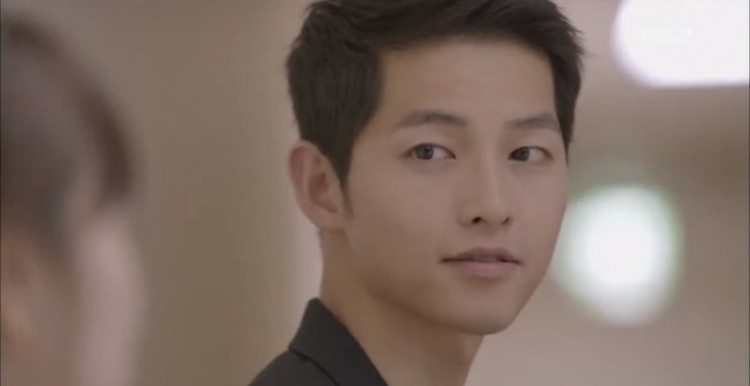 Finally, after being in hiatus, fans will once again see Song Joong Ki back in business. Song Hye Kyo's husband announced, through his official fan club website, on Wednesday, July 4, that he would be holding a fan meeting in September.
Basically, the fan meeting is for Song Joong Ki to meet his fans after being away from the limelight for two years, per the Hong Kong tabloid Apple Daily, translated by HelloKpop. The 32-year-old star is hoping that his followers "will pay attention" to this much-awaited event and join the fun.
Details about Song Joong Ki's fan meeting have yet to be revealed, but the fan club website assured that more information would be announced in the future. This will be the first time that the Running Man star will hold a fan meeting after his last movie project, The Battleship Island.
Also, this will be his official return to the spotlight after he got married to his Descendants of the Sun co-actress, Song Hye Kyo, in October 2017. Now, the big question is—will his wife join the fan meeting to be her husband's special guest? Find out soon in the upcoming details. The event will take place on September 1.
Meanwhile, aside from the fan meeting, there are swirling rumors that Song Joong Ki will be back to the big screen with his A Werewolf Boy director, Jo Sung Hee. Allegedly, Song Hye Kyo's husband met with the 39-year-old filmmaker to talk about their next possible project, Korea Portal reported.
Song Joong Ki reportedly agreed Jo Sung Hee's next film, which has a tentative title Lightning Ship. The movie is said to be set in the outer space and will include a number of international actors. However, The Innocent Man star's agency, Blossom Entertainment, said that nothing is official yet. "Nothing has been confirmed as of yet," it said in a statement.
Aside from marking his official return to the big screen, Lightning Ship will be Song Joong Ki and Jo Sung Hee's reunion movie. To recall, the two worked together on the 2012 hit movie A Werewolf Boy, which made Song Hye Kyo's husband famous before he enlisted.
© 2019 Korea Portal, All rights reserved. Do not reproduce without permission.