'This Is Us' Season 3 Actress Chrissy Metz Reveals Challenges To Kate & Toby's Relationship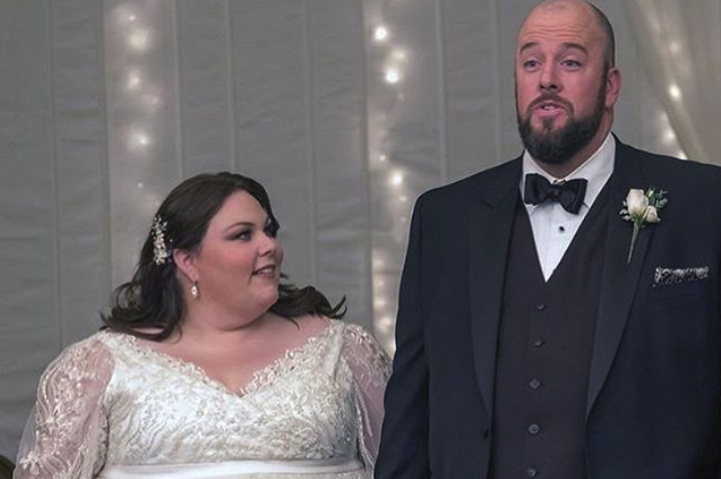 This Is Us Season 3 will stick to the usual late September slot; and while fans are waiting for September 25, the show's popularity only continues to grow. The TV series' emotional reputation has struck fans quite deeply and, lucky for us, Chrissy Metz revealed some juicy details on what we should expect.
Season 2 ended with cliffhangers, starting with Kevin who's about to learn more about his father's time in Vietnam. Meanwhile, Metz's character Kate Pearson ended up marrying Toby (Chris Sullivan). However, although things are starting to look well for the couple, there will be major challenges.
Trouble in Paradise?
Before tying the knot, Kate and Toby have gone through a lot of hardships, including future in-laws who reprimanded Toby from marrying Kate. But they did so anyway, much to the delight of fans. Presumably, the couple is gearing up for their honeymoon, when a scene shows Toby struggling with depression later that year.
The future scene shows Kate being a supportive wife, helping Toby through such a different time. However, the actress noted that depression would manifest differently in Toby, given symptoms aren't necessarily the same for everybody.
"What's really beautiful is that I think Kate is really able to be a foundation and strong for Toby as he was for her for so long," the actress said. As to the cause of Toby's depression, the actress said it would all be revealed on Season 3.
Kate and Toby's Future
Unlike the mystery of Jack's death, fans won't have to wait long to know what the roots of Toby's depression are. Metz assured fans that it won't be vague and that it will be "pretty clear."
Metz made a note of how her character wanted to have a family of her own for so long, so fans would have to see how Toby's depression will affect their plans of starting a family. Additionally, Kate has been blaming herself for Jack's death—and Season 3 will reveal if she'll finally move beyond it.
This Is Us Season 3 will definitely solve a lot of questions. A few more months and we'll have the answers.
© 2023 Korea Portal, All rights reserved. Do not reproduce without permission.