Korean MakeUp Trend Decoded: Why Is It More Popular Than Western MakeUp?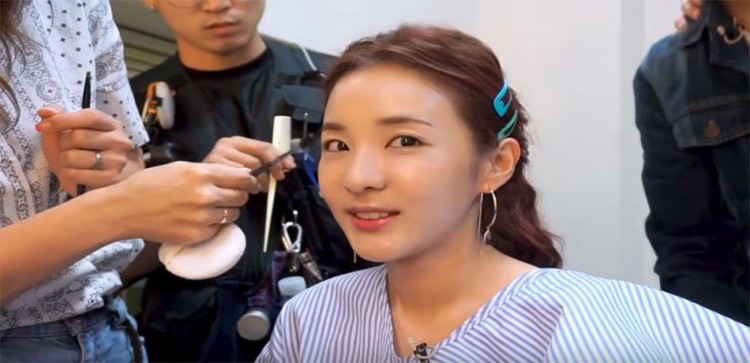 Given the popularity of all things South Korea, many of the said Asian country's products have found its way in various markets across the globe. One of the popular products is the colorful palette of Korean makeup that is different from its Western counterpart.
Many fashion-conscious women have become huge fans of South Korean makeup products. Despite the wide range of similar products also available in the United States, Korean brands such as Innisfree, Etude House, Nature Republic, and more were able to find a strong foothold in the global market. The hype can be traced to the prevailing popularity of K-drama stars and K-pop idols whose various looks have captured the interest of beauty enthusiasts.
Comparing the differences between a Korean makeup look and a Western look is vital in finding out why the former is more popular than the latter. One of the key factors that many fashionistas resorted to following Korean makeup trends is the use of a brighter foundation versus the Westerner's typical approach of using natural-toned foundations, according to Korea Herald.
Applying foundation that is lighter than a person's skin tone is an important Korean beauty tip to make the skin look fairer. For the Western makeup look, most women are partial to using natural tones and sometimes darker foundations for a tanned look.
Another difference between the Korean makeup look and the Western look is the way that eyebrows are angled. In the U.S., makeup artists and beauty-conscious women would go for an arched eyebrow to accentuate a person's eyes or face. However, a popular Korean makeup trend is to simply line the eyebrows thick and straight for a younger look.
The use of various lipstick hues is also a key component in Korean makeup. The Western look might involve nude lip colors, but South Korean women would typically go for bright hues such as pink, orange, and red. Applying the two colors together to mimic a gradation effect is also a popular Korean makeup trend. The said technique makes a person's lips look more natural and moist than simply using one color.
Moreover, fashionistas living in South Korea have more access to various Korean makeup products. Given the number of cosmetic shops located in various areas in and around Seoul, beauty enthusiasts have a greater opportunity to experiment and come up with interesting Korean makeup trends.
© 2023 Korea Portal, All rights reserved. Do not reproduce without permission.