AMD GPU Update: New Polaris With 15% Improved Performance Rumored For Q4 2018 Release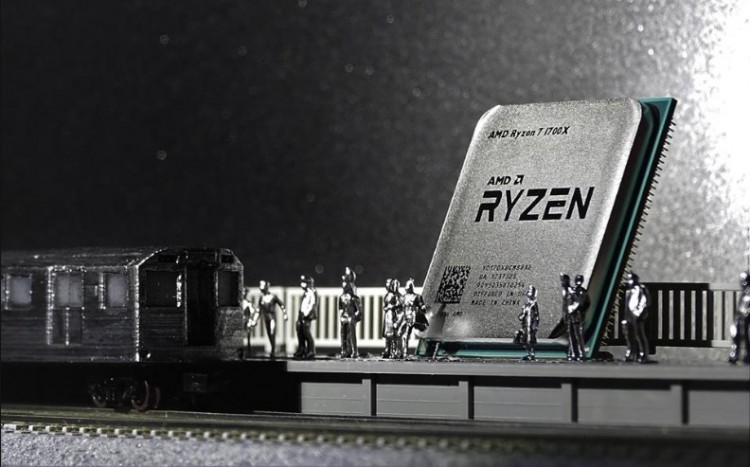 There is nothing much known about AMD today aside from its plan to release a 7nm Vega later this year. However, there are swirling rumors that the company may introduce a new Polaris in Q4 2018.
Chiphell user WJM47196 reveals AMD's so-called plan for the year. As this user is known for being on the right track with this kind of news, it successfully got tech enthusiasts' attention. The alleged new Polaris is said to be built like Ryzen CPUs' 12nm process update, but its performance is improved by 15 percent compared to the cards today.
But according to ExtremeTech, there are just two ways that AMD can make this performance improvement. The first possible way is to improve the GPU's performance. The company has to make a wider or smaller GPU while keeping its architecture the same.
However, as changing the GPU's architecture is quite improbable, the second possible way is for AMD to increase its clock speed. And since Polaris was the "first 14nm discrete GPU GlobalFoundries" had built, AMD might probably discover "some low hanging fruit" that would allow for it to boost the clocks.
The only problem is, as the 15 percent performance improvement may make AMD "much stronger" than Nvidia today, it might not match up against the latter's next-generation hardware.
In addition, PC Perspective reported that AMD's Navi chip might be for mid-range GPU applications. If this happens, the company may get a good income from the future consoles. It could also replace Vega if it were paired with HBM2.
There are also reports that Navi may be a part of both "mainstream and high-end." In fact, it could be introduced as a budget-friendly chip before it could become high-end. The rumored timeframe of AMD's next-generation GPU, the new Polaris with 15 percent improved performance, might be released in Q4 2018.
The Navi 10, the budget-friendly one, might be introduced in H1 2019. However, there is a reference that it could be out in Q1 next year. Lastly, the high-end variant may be released in H2 2020, and it could be the real successor to Vega.
© 2019 Korea Portal, All rights reserved. Do not reproduce without permission.