'NCIS' & Spin-Offs May Lose Main Character Next Season; Who Will Die Next?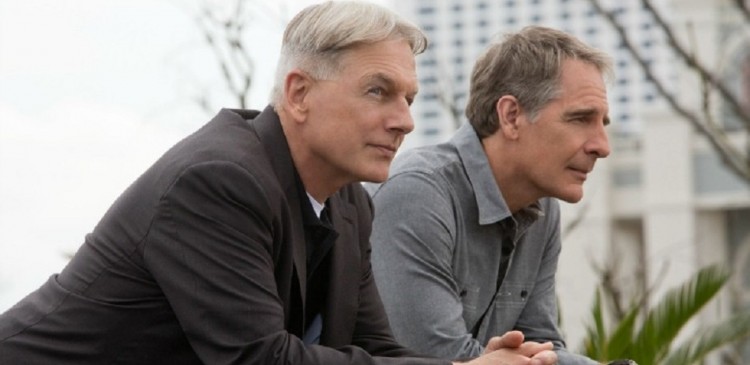 The NCIS franchise has left significant cliffhangers when its three shows aired their respective season finale this month. In these endings, the lives of their main characters were put in danger.
In the original NCIS, Director Leon Vance (Rocky Carroll) was abducted and beaten up by the same man who tortured Agent Jack Sloane (Maria Bello) years ago. It looks like Nigel Hakim (Pej Vahdat) is taking Vance somewhere far (possibly Afghanistan) where Team Gibbs will have a hard time finding him.
The NCIS Season 15 finale showed Vance in an airplane with his abductor. Speculations are rife that Hakim could have been targeting Vance all along and not Sloane. Hakim called the NCIS director the "hero" who rescued Sloane from his brutal abuse and who also killed his "brothers" in Afghanistan.
In the finale of NCIS: Los Angeles Season 9, a missile hit the vehicle which was carrying Agents G. Callen (Chris O'Donnell), Sam Hanna (LL Cool J), Kensi Blye (Daniela Ruah), and Marty Deeks (Eric Christian Olsen) after they rescued Mosley's (Nia Long) son in Mexico. Back in the command center in L.A., Hetty (Linda Hunt) along with Nell (Renée Felice Smith) and Eric (Barrett Foa) witnessed the explosion that put the lives of their four agents in jeopardy.
As for NCIS: New Orleans, Senior Special Agent Dwayne Pride (Scott Bakula) becomes a little bit sloppy. Thinking that everything was doing great after the team was able to neutralize the terrorists who were planning an attack on the Tricentennial Fleet Week, he was clearly mistaken. Co-conspirator Amelia Parsons managed to escape and shows up at Pride's house. The season wrapped up when Parsons shot Pride in the chest.
Among the NCIS characters whose lives are in danger, who will not return next season? All NCIS shows have been renewed for another season. Fans can still breathe for now as CBS, and the franchise hasn't made any announcement as of yet on whether or not another cast member is leaving their show. This could mean that no one is going to die after all.
Even the cast members are keeping their silence about their upcoming season. Carroll hasn't posted anytime yet about his character's future except for asking fans to pray for Vance's safety. As for Bakula, he remains mum as well. His last post on his Twitter account was a tease about NCIS: NOLA's huge" finale.
For NCIS: Los Angeles, the four leading cast members also remain tight-lipped about the future of their respective characters. The L.A. spinoff was the only one that was able to keep its cast lineup until the end of the previous season.
NCIS lost Abby Sciuto (Pauley Perrette) and Agent Clayton Reeves (Duane Henry) ahead of Season 15 finale, just like NCIS: New Orleans. Agent Shalita Grant (Sonja Percy) left NOLA in Episode 19. Although David McCallum (Donald "Ducky" Mallard) of NCIS and Hunt (Hetty Lange) of NCIS: LA both had limited screen time in the previous season, the veteran stars are expected to return next season.
© 2019 Korea Portal, All rights reserved. Do not reproduce without permission.