'Outlander' Season 4 Spoilers: Claire Fears Brianna's Travel Back In Time To Meet Jamie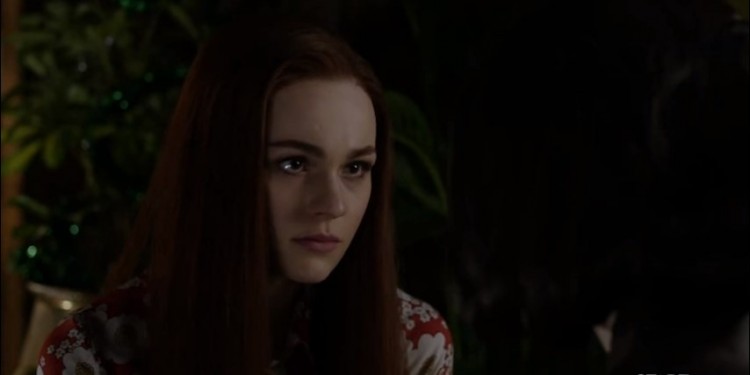 After the much-awaited reunion of Jamie (Sam Heughan) and Claire (Caitriona Balfe) in Outlander Season 3, fans are now anticipating Brianna (Sophie Skelton) and her father's get-together in Outlander Season 4. Although viewers already have an idea that the two are about to meet, how exactly it will happen is yet to be revealed.
"This season, it's a huge moment and will be the catalyst to a lot of the drama that unfolds," Sam Heughan teased about Jamie and Brianna's reunion in Outlander Season 4, per Celebrity Insider. To recall, after Claire left Brianna to travel back in time and find Jamie, the latter will do the same to look for her father.
However, according to an interview with the show's executive producer Maril Davis, Claire doesn't want Brianna to do what she did to find Jamie. With the danger that comes with traveling back in time, Caitriona Balfe's character will be worrying for her child in Outlander Season 4. Knowing how the show flows, Brianna will surely encounter a number of struggles and issues before she meets her father.
Brianna grew up with Claire's husband, Frank Randall (Tobias Menzies), in the 1960s. But, Outlander Season 3 took a major time jump when Claire traveled back to the 17th century to see Jamie. So, it is still a big mystery how Brianna will meet her father in Outlander Season 4.
Meanwhile, in a Twitter post, Balfe revealed that Outlander Season4's second to-the-last-week of filming is already done. "That's a wrap .... one more week to go and more importantly... 9 hours until I'm in Paris," the 38-year-old star tweeted. However, as some of the show's cast members were about to attend a convention in France over the weekend, it was not revealed if all of them already finished their production responsibilities.
According to CarterMatt, some members were done filming while others had to fly back to Scotland to continue Outlander Season 4's production. Every star has their filming schedule, so there are still some cast members who are not yet done doing their scenes. Outlander Season 4 will premiere in November 2018 on Starz.
© 2019 Korea Portal, All rights reserved. Do not reproduce without permission.