Park Shin Hye 2018: A Look Back To 'The Heirs' Star's 2011 Hit Drama 'Heartstrings' With Jung Yong Hwa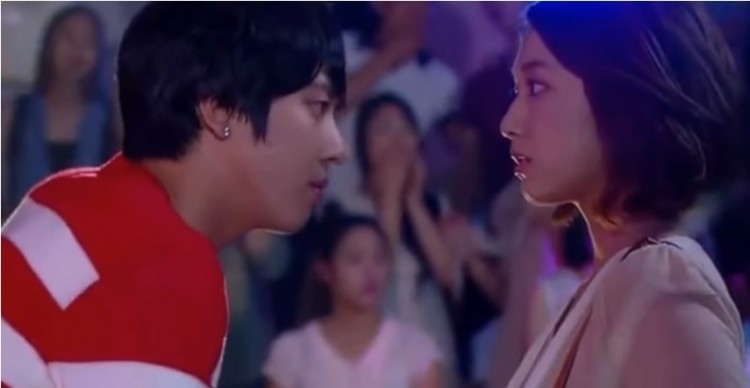 It has been seven years since the hit drama Heartstrings, aired on MBC. Park Shin Hye and Jung Yong Hwa's team-up successfully brought the fans to their youth and the magical feeling of falling in love for the first time.
The Wonderful Story of Park Shin Hye and Jung Yong Hwa's
Heartstrings
Although seven years have passed, Heartstrings remains to be the K-drama that has been loved by many. In fact, in spite of the new Korean telenovelas today, it is still the fan-favorite. Park Shin Hye and Jung Yong Hwa's love story as Lee Gyu Won and Lee Shin has captured the hearts of the television viewers.
According to hellokpop.com, Heartstrings' problems are simple. Park Shin Hye and Jung Yong Hwa's characters' romance, paired with the show's "musical backdrop," is a perfect fit that makes the series fun to watch. The only catch is—it is quite predictable.
Heartstrings also boasts "musically inclined" cast members; thus, it is not surprising that it is boasting ear-catching soundtracks. In fact, Park Shin Hye and Jung Yong Hwa's classic K-drama is the perfect recommendation for the young-at-heart viewers who love music and sweet young love.
Heartstrings

Recap

To recall, in Heartstrings, Park Shin Hye played the role of Lee Gyu Won, a sweet young girl who has a beautiful heart but has a hard time being a dutiful daughter. In spite of her father having a distaste for music, Lee "pursued her dream in traditional Korean music," per Soompi.

However, the moment she got interested in Lee Shin, Jung Yong Hwa's character, she started to be clumsy and a bit silly at times. But, Park Shin Hye tried her best to remain professional all throughout in Heartstrings. In fact, she was also doing her best to follow what others wanted her to do. When more and more people noticed her potential and encouraged her to make it grow, she started to realize that she should follow her dreams.
Where are Park Shin Hye and Jung Yong Hwa Now?
Park Shin Hye is one of the sought-after actresses in South Korea today. She is set to be seen as Jung Hee Joo in the upcoming K-drama Memories of the Alhambra. The 28-year-old star will be playing the role of a Korean-American hostel owner in Granada, Spain.
On the other hand, Jung Yon Hwa is currently enlisted. He entered the boot camp in March. However, the CNBLUE's leader managed to release a new Japanese song, titled "Letter," which was part of his Feel the Five "Y" project. He also has a photo book titled The Consideration, Four Colors, which came out on his birthday, June 22.
© 2023 Korea Portal, All rights reserved. Do not reproduce without permission.