'Mr. Sunshine' Netflix Debut Could Make It Even Bigger Than 'Descendants of the Sun'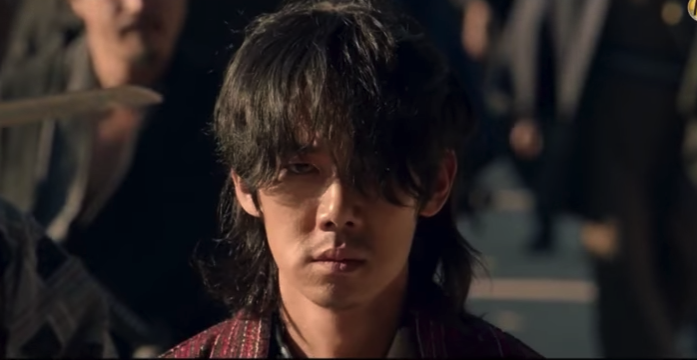 A week before its highly anticipated debut on the popular streaming platform Netflix, Mr. Sunshine is already being hailed as the next Descendants of the Sun. But will the new K-drama outshine its predecessor?
Mr. Sunshine is the product of two of Korea's best drama creators: director Lee Eung Bok and scriptwriter Kim Eun Sook. It's a fantasy-romance series set in the early 1900s and is already grabbing the attention of viewers worldwide.
A New Global Hit from Korea
Mr. Sunshine marks the third time the prime duo has worked together, whose works included hits series Descendants of the Sun and Goblin. Lee and Kim's work have been much appreciated in South Korea and other countries.
Descendants of the Sun starred Song Hye Kyo and Song Joong Ki, whose chemistry worked so well on-screen they ended up marrying each other in 2017. Goblin starred Train To Busan actor Gong Yoo and actress Kim Go Eun, who both contributed to the series' high ratings, eventually becoming South Korea's second-highest rated drama.
'Mr. Sunshine' Details
The upcoming K-drama features the time when Korea was about to be colonized by Japan. According to Lee, it's a rarity in Korean television to feature a setting in the early 1900s, and he believes that history should be portrayed on TV dramas as well.
Mr. Sunshine stars A-list actor Lee Byun Hun, who has already made a name for himself in Hollywood. His list of films include the G.I. Joe films, Red 2, and The Magnificent Seven. Budding actress Kim Tae Ri of The Handmaiden fame will play his love interest.
Lee Byun Hun will take on the role of an American soldier returning to his roots in Korea. Kim Tae Ri plays the daughter of a noble Korean family who at night becomes an assassin.
There's a 20-year age gap between two actors, but Kim Tae Ri says she was not at all intimidated by Lee Byung Hun. She respects him greatly as a veteran actor, is overwhelmed by the opportunity, but in the end, wants to learn a lot from him, the actress stated.
Mr. Sunshine also includes Korea's biggest names including Byun Yo Han, Kim Min Jung, and Yoo Yeon Seok. The drama will premiere exclusively on Netflix on July 7.
© 2022 Korea Portal, All rights reserved. Do not reproduce without permission.