Park Bom Plastic Surgery 2018: Former 2NE1 Star Looks Unrecognizable In Recent Photos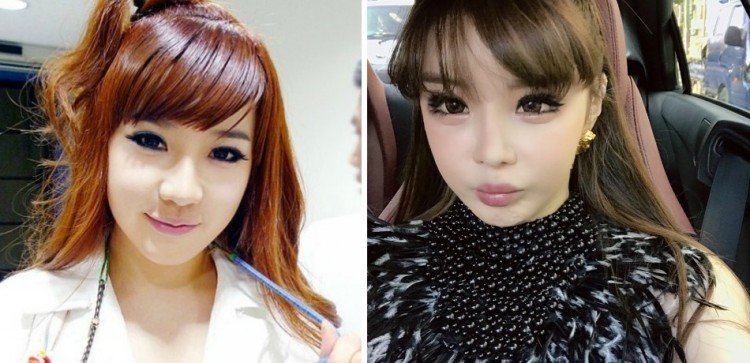 Park Bom was considered to have one of the prettiest faces in K-pop when she debuted as a member of 2NE1 in 2009. However, many have noticed that her face had drastically changed throughout her career, prompting people to speculate that she went under the knife. Now, the former group member of CL, Dara, and Minzy look unrecognizable in her recent photos.
After clarifying her past drug incident in an interview a few months ago, the 34-year-old South Korean singer's social media became a little more active than usual. In fact, Park Bom just shared one post every month, but she recently made her fans very happy with her multiple posts this month.
While fans appreciate the fact that Park Bom's Instagram is now more active than before, many noticed that her face had changed a lot yet again. Although it could very well be just a result of her using some filters, fans are still doubting that she may have done something to her face again.
Park Bom's plastic surgery allegations started since her 2NE1 days. The singer claimed, at the time, that the changes in her appearance were due to her lymph node disease. While some believed her explanation, many just rolled their eyes and thought that she was simply trying to cover the real story.
Fast forward to 2018, and Park Bom's plastic surgery speculations appear to make a lot of sense as the former 2NE1 singer looked more like an anime character than a K-pop star. The former YG Entertainment artist seemed to have lost all traces of her original self.
Most celebrities go under the knife in an attempt to look better and younger. Unfortunately for Park Bom, many believed that her reported plastic surgery made her look older than she truly is. A lot of people concluded that the talented singer has one of the most drastic transformations in South Korea's entertainment industry.
Park Bom's old photos already showed her having a pretty face, which is why fans are so shocked that she had to resort to plastic surgery. Despite all the plastic surgery rumors, the former 2NE1 star has remained silent about the changes in her appearance.
© 2023 Korea Portal, All rights reserved. Do not reproduce without permission.