NCT China Debut Update: SM Entertainment's Lee Soo Man Formally Announces Chinese Group's Upcoming Launch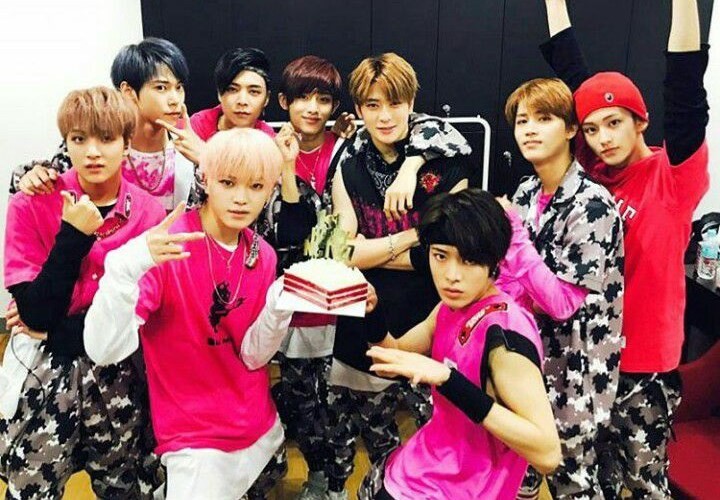 Lee Soo Man and NCT 127 both got commendable awards at the recent 2018 Korea-China Management Awards. Upon accepting his recognition and delivering his speech, the 66-year-old SM Entertainment founder revealed that NCT China is now preparing for their debut.
"NCT China, which consists of Chinese members, is also currently preparing for their debut so we ask that you continue to look forward to a more globally active NCT," Lee Soo Man said, per Koreaboo. At the time, the record executive was with the group members WinWin and Taeyong.
As a lot of fans have been waiting for NCT China's debut, Lee Soo Man's announcement makes everyone excited. However, there are also some fans that question SM Entertainment's move to formally introduce the group. Some of them said that the talks about the group's debut had been made a long time ago, but still nothing has happened.
"Soo Man is saying NCT China coming since forever before we know it it's going to be the year 2019 and he's still going to be saying they're preparing and to be ready[sic]," one fan said on Twitter. In fact, according to AllKpop, the asset management company Hanwha Investment & Securities Co revealed that NCT China is set to debut "in the latter half of 2018." So, a lot of them are waiting for it to happen this year.
Meanwhile, Lee Soo Man won the "Best Manager Award" at the 2018 Korea-China Management Awards for his invaluable contributions to the "globalization of the Korean culture" and the K-pop industry. On the other hand, NCT 127 got the "Asia Rising Star Award" for their success and popularity in China.
Lee Soo Man promised that he would make the bridge between Korea and China stronger. He also plans to infiltrate the global market to lead the Asian culture. The SM Entertainment founder continued to say that they are now putting their attention in creating synergy between their contents, talents, and China. This way, they can gain access to the international market.
He also strongly believes that if Korea, China, and other Asian countries work together, it can create a "cultural industry hub" that will produce international celebrities and contents. He, too, foresees that these countries can lead the "industry trends." "SM Entertainment seeks to create the world's greatest Korean-Chinese cultural alliance," Lee Soo Man added.
© 2023 Korea Portal, All rights reserved. Do not reproduce without permission.