Kim So Hyun Follows Park Shin Hye's Lead, Yoo Seung Ho's Former Co-Star Shares Emotional Journey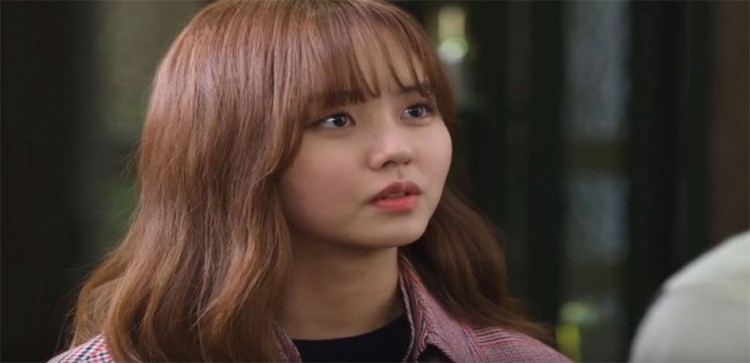 Another South Korean celebrity revealed her emotional journey to stardom. Kim So Hyun admitted that she has been having a difficult time finding her true path as an actress.
The Ruler Master of the Mask actress made the revelation in an interview with Cosmopolitan magazine. Kim So Hyun shared how she began to judge herself the way that other people would. The behavior had a negative impact on the former child star who admitted that she ended up feeling lost and confused.
Faced with the various demands of her career as a South Korean star, Kim So Hyun added that she turned to travel to help her de-stress. Yoo Seung Ho's former co-star commented that being away on vacations is her way of finding herself again.
The Radio Romance star also shared how playing various roles in dramas or film projects would also change the way that she would feel about herself. Highlighting how portraying characters with a bright personality would lift her spirits, Kim So Hyun stated that her happy mood would also dissipate upon completion of such projects.
Despite her challenges as an actress, Kim So Hyun conveyed her excitement over starting a new project soon. She even shared how she would like to play a university student in an upcoming production. However, transitioning from playing bright roles to portraying mature characters might prove difficult for the former child star. In an earlier interview, she commented on taking a slow approach to change her image and promised to remain positive and flexible in accepting new roles.
Kim So Hyun is just one of the former child actresses turned young adult stars in South Korea who opened up about their journey. Park Shin Hye also admitted to being lonely and how she found happiness while participating in the reality show Little Cabin in the Woods.
The Heirs actress even became emotional and shed tears during an interview segment featured on the said reality show. Clarifying that she has no idea how happiness is truly measured, Park Shin Hye shared that she felt thankful for the blessings she received in her career. She also revealed how she would usually keep silent whenever she would have a difficult time.
Avid K-drama fans look forward to discovering a different side of Park Shin Hye in the upcoming drama Memories of the Alhambra. Meanwhile, loyal Kim So Hyun followers can see more of the actress in Cosmopolitan magazine's July issue.
© 2023 Korea Portal, All rights reserved. Do not reproduce without permission.