'What's Wrong With Secretary Kim' Remains Strong Amidst 2018 FIFA World Cup Fever; Park Min Young, Park Seo Joon Chemistry Vital To Success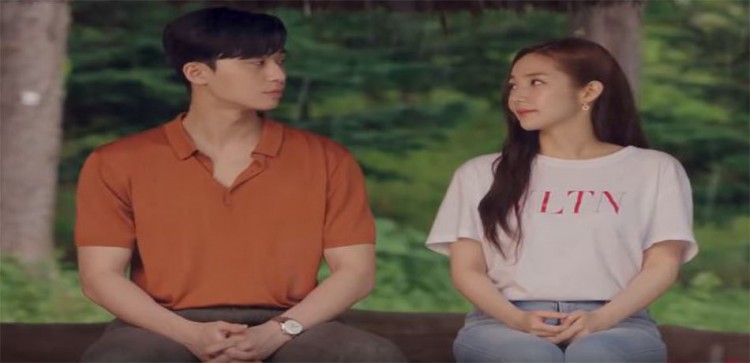 With the ongoing 2018 FIFA World Cup games stealing the limelight from many of South Korea's shows and dramas, the tvN series What's Wrong with Secretary Kim still managed to secure steady viewership numbers. The amazing chemistry between the lead stars Park Min Young and Park Seo Joon was even identified as one of the reasons behind the drama's success.
Unlike other dramas and variety shows that temporary canceled some of its new episode releases to give way to the 2018 FIFA World Cup telecast, What's Wrong with Secretary Kim retained its normal TV schedule. The drama's latest episode even continued to post strong ratings despite the shocking results of the said sporting event's South Korea versus Germany match.
Many sporting fans rejoiced as the South Korean team emerged the victors in the June 27 games of the 2018 FIFA World Cup. Beating Germany with a pair of goals that eventually deprived the said team of its chance to defend its title, the win also gave Mexico the opportunity to progress to the finals.
Despite the historic win, avid K-drama fans still tuned in to tvN to watch the Park Seo Joon and Park Min Young series. What's Wrong with Secretary Kim Episode 7 registered average nationwide ratings of 7.3 percent, according to Nielsen Korea. Aired on June 27, the said episode also received viewership shares of 8.2 percent across the Seoul metropolitan area.
At its peak, the latest What's Wrong with Secretary Kim episode posted ratings of 8.8 percent. The Park Seo Joon and Park Min Young drama also registered impressive numbers among its target audience of 20 to 40-year-old viewers. The episode peaked at 6.5 percent among the said target age group while posting an average rating of 5.4 percent.
The continued popularity of What's Wrong with Secretary Kim was also attributed to the onscreen pairing of Park Seo Joon and Park Min Young. Given the two South Korean celebrities' perfect synergy and acting prowess, many viewers became hooked to the drama and its storyline, according to Soompi. Other factors that made the series a success included its endearing supporting characters and the detailed directing of producing director Park Joon Hwa.
What's Wrong with Secretary Kim is a small screen adaptation of a popular webtoon and tells the story of a narcissistic boss trying to prevent his secretary from leaving him. The drama airs every Wednesday and Thursday on tvN.
© 2023 Korea Portal, All rights reserved. Do not reproduce without permission.