Park Shin Hye 2018: Choi Tae Joon's Girlfriend Became Emotional, Lee Min Ho's Former Co-Star Shares Project Update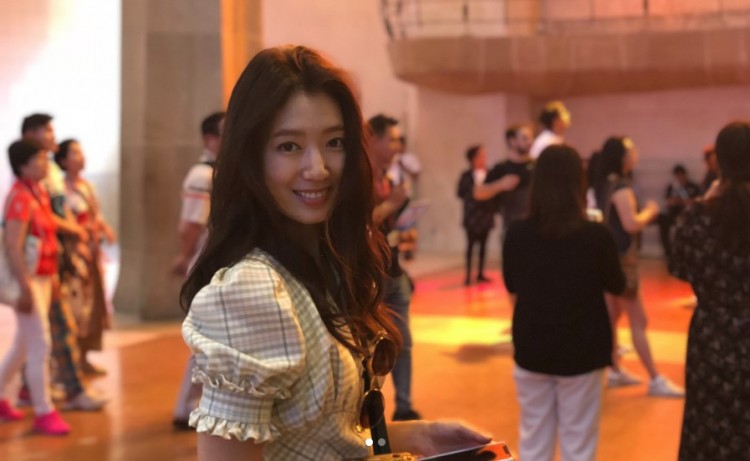 It is undeniable that Park Shin Hye is among the most popular South Korean stars today. As a matter of fact, the girlfriend of Choi Tae Joon has already appeared in various film and television projects. However, the former co-star of Lee Min Ho became emotional in an interview while she was talking about her experience on the Little House in the Forest series.
Earlier this month, tvN aired the first interview of Park Shin Hye and So Ji Sub with the producers of the Little House in the Forest show. The two South Korean stars were asked if they are happy with their lives right now. Initially, Choi Tae Joon's ladylove was at a loss for words that she was not able to give a clear retort.
"I don't know about happy but I'm thankful. There's appreciation but I'm not sure what the standard is (for happiness)," Park Shin Hye stated. Many were shocked when the former on-screen partner of Lee Min Ho broke down to tears. "I don't think I can answer easily," Choi Tae Joon's sweetheart added.
A little later, Park Shin Hye revealed she is not fond of talking about her problems with her friends. "I felt bad to share my hardships with someone. Not just me but my friends probably also have difficulties of their own. So then I ended up thinking to myself," the former Doctors lead actress explained. Lee Min Ho's ex-leading lady added that her brief stint on the Little House in the Forest has allowed her to spend time with herself without worrying so much about her loved ones.
Meanwhile, Korea Portal previously reported that Park Shin Hye is now working on her new television series titled Memories of the Alhambra. As a matter of fact, the girlfriend of Choi Tae Joon shared a photo of her on Instagram while on a shoot in Barcelona. In the snap, the 28-year-old actress sported a green colored top with puffy sleeves, a pair of dark sunglasses, and a small shoulder bag.
For starters, the Memories of the Alhambra series focuses on the story of Yoo Jin Woo (Hyun Bin), who suffered from a setback following his pal's betrayal. The company executive travels to Spain for a business trip. The doctor of engineering will, then, stay at a hotel owned by former musician Jung Hee Joo (Park Shin Hye).
The upcoming tvN drama series is set to premiere on November 19, 2018. Stay tuned to Korea Portal for the latest news and updates about Park Shin Hye!
© 2023 Korea Portal, All rights reserved. Do not reproduce without permission.