'Mr. Sunshine' Star Lee Byung Hun Talks 'Descendants Of The Sun' Pressure, Being Compared To 'Goblin' Actor Gong Yoo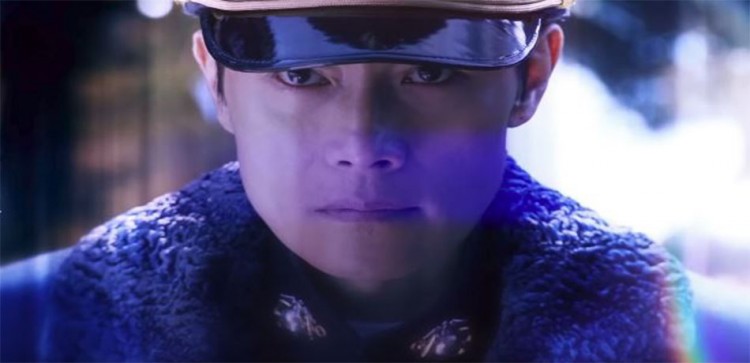 Anticipation is high among avid K-drama fans for Kim Eun Sook's new drama Mr. Sunshine. Given the said screenwriter's previous hit productions namely Descendants of the Sun and Goblin, Lee Byung Hun revealed his challenges in headlining the upcoming tvN series.
Lee Byung Hun gave a candid interview during the press conference for the drama Mr. Sunshine. Held on June 26 at Seoul's Patio 9, the actor shared his thoughts about working on a Kim Eun Sook series. Trying to adapt to the said Descendants of the Sun creator's writing style, the Hollywood star admitted that he initially felt awkward with the script.
Describing the Goblin scribe as a beloved scriptwriter in South Korea, Lee Byung Hun revealed that he found some of the dialogues in Mr. Sunshine unusual. However, he soon came to understand the underlying meaning behind the script and his character's lines. The Hollywood star even dubbed the dialogues in Mr. Sunshine as a special form of "Kim Eun Sook language."
Known to write compelling stories with characters who often had unforgettable romantic lines, many of the actors who starred in Kim Eun Sook's previous projects became famous celebrities. Hyun Bin, Lee Min Ho, Song Joong Ki and Gong Yoo's popularity rose to new heights after they portrayed memorable characters in Secret Garden, Heirs, Descendants of the Sun and Goblin, respectively. The same is also expected of Lee Byung Hun with many fans hoping to find another "national heartthrob" in the Magnificent Seven star.
Despite the immense pressure for Lee Byung Hun to mimic the same success achieved by Gong Yoo, Song Joong Ki, and former Kim Eun Sook male drama leads, the actor remained optimistic that Mr. Sunshine will also gain the interest of global fans. He even conveyed his excitement at seeing the responses of overseas viewers given the drama's upcoming Netflix release.
Mr. Sunshine tells the story of Choi Yoo Jin (Lee Byung Hun), a young boy who witnessed the death of his parents and stole away to the US to become an American soldier. Returning to Korea after several decades, he became hateful of his motherland given the atrocities he saw as a child. However, he meets a patriotic young woman named Ko Ae Shin (Kim Tae Ri) who is willing to do anything to protect her country against Japanese supporters and soldiers.
Set in the 1900s, Mr. Sunshine promises to showcase a unique peek at South Korea's history before the country became colonized by Japan. The Lee Byung Hun drama will premiere on July 7 on tvN and will also be released on Netflix.
© 2023 Korea Portal, All rights reserved. Do not reproduce without permission.