'Descendants of the Sun' Makers Take 'Mr Sunshine' To Netflix [TRAILER]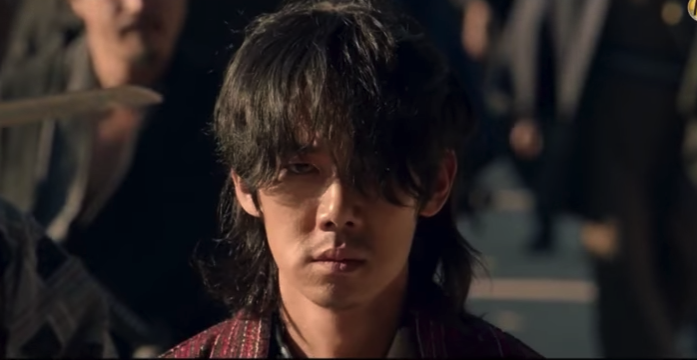 Netflix announced it has licensed Mr. Sunshine, a 24-episode original K-drama from the creators of the global hit series Descendants of the Sun.
Starring Lee Byung-hun and Kim Tae Ri, the period drama revolves around the life of a boy who left Korea for the United States. He returns to his homeland as an American soldier in 1871, a time when Korea was undergoing massive change.
Mr. Sunshine is written by Kim Eun-sook and directed by Lee Eung-bok, and will premiere exclusively on Netflix starting July 7. Its Korean broadcast will air on the same day as the U.S. and other Asian territories, except for Japan, which will happen on July 8. The rest of the world will get to see the new Korean drama on July 19.
A New Global Hit
Mr. Sunshine is the product of the continuing partnership of Kim and Lee, who previously worked on popular titles Goblin and Descendants of the Sun. It is produced by Korea's top production company Hwa&Dam, as well as Studio Dragon.
Actor Lee Byung-hun has already made a name for himself in Hollywood, being in huge titles such as Red 2 and G.I. Joe. Kim Tae Ri, on the other hand, has starred in The Handmaiden. Other casts include Byun Yo-han, Kim Min-jung, and Yoo Yeon-seok.
An Extravagant Production
Mr. Sunshine has invested a lot in creating a set with an expanse of approximately 285,000 sq ft. A studio is also located in Daejeon, which is also enormous, stretching to over 70,000 sq ft.
According to one production staff, the new K-drama aims to tell a story and show a historical background that has not been shown before in most dramas. Mr. Sunshine's setting shows South Korea in the year 1871 at a time where three American ships arrived in the country.
To make the scenes come to life, the production staff chose locations where the actual locations of the historical events transpired, such as Incheon, Daejeon, Daegu, and Busan. The production team has employed over 10,000 extras, all in all, dressed appropriately to the time period, to work on the scenes. Catch Mr. Sunshine on Netflix on July 7.
© 2022 Korea Portal, All rights reserved. Do not reproduce without permission.