BLACKPINK 2018: Jennie Favors Easy Fitness Regimen To Maintain Her Gorgeous Figure While Promoting 'DDU-DU DDU-DU'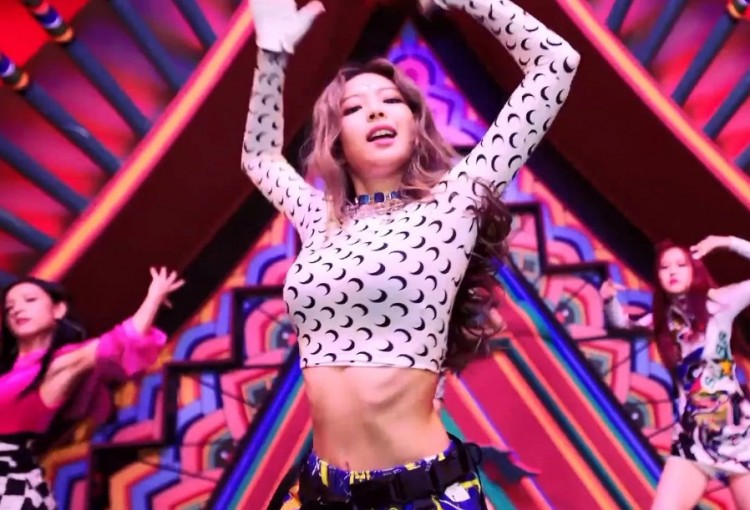 It's not easy being perfect, but it looks like the members of BLACKPINK have no problem in that area. But is it possible that the idols have to put in hours of hard work just to stay in shape? Jennie has just admitted that her fitness regimen is surprisingly easy, and she actually enjoys maintaining her gorgeous figure.
There is little doubt that Jennie was destined to be a star in her own right. The BLACKPINK idol started out as a YG Entertainment trainee when she was only 14-years-old, but it is truly her time to shine. The Human Gucci is certainly aware that she needs to put in a lot of effort now that the girl group's comeback is a roaring success. Nevertheless, Jennie Kim takes it all in stride by doing what she enjoys while working out.
BLACKPINK recently had a guest appearance in SBS Power FM's Choi Hwa Jung's Power Time where the girl group discussed their new album Square Up as well as the hit single "Ddu-Du Ddu-Du." At one point, the DJ actually asked Jennie how she manages to stay fit despite the girl group's hectic schedule. The lead vocalist revealed that it has a lot to do with choosing the right snacks while they are promoting their comeback.
"I avoid eating salty food when I'm in promotions," Jennie said. In addition to that, the BLACKPINK rapper admitted that she chose a less strenuous fitness routine before the girl group started promoting "Ddu-Du Ddu-Du."
"I do yoga or pilates before promotion starts... I enjoy the process," Jennie stated. "I go workout when I wake up, and then I eat healthy after I workout. I feel joy in doing that."
It is important to point out that yoga and pilates focuses on strengthening and toning the body. Neither fitness systems include an aerobic workout. Nevertheless, it is easy to see why Jennie prefers the regimen. The BLACKPINK idol looks amazing in the official video for "Ddu-Du Ddu-Du" where she shows off her tiny waist.
Hi this is BLACKPINK Jennie Can you give her 200 RETWEETS AND 100 REPLIES
My #TeenChoice for #ChoiceNextBigThing is #BLACKPINK @ygofficialblink pic.twitter.com/pPRKiasb7w — BLACKPINK VOTING (@TEAMBLINKVOTING) June 26, 2018
Jennie might have a hard time getting a few hours for her fitness routine in the future. BLACKPINK might be heading for the U.S. to continue their promotions for Square Up and "Ddu-Du Ddu-Du."
© 2019 Korea Portal, All rights reserved. Do not reproduce without permission.