'One Punch Man' Update: Yusuke Murata Reveals Illustration Of Hero Association's Grandest Battle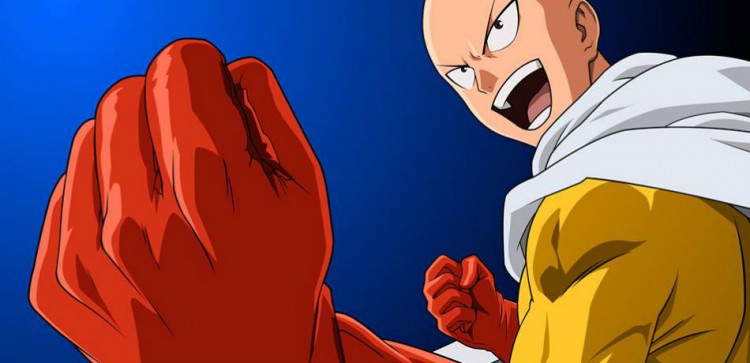 Although there is no official update about One Punch Man Season 2 yet, its illustrator, Yusuke Murata, continuously gives little hints on its Twitter account. The great artist usually posts illustrations about the series, and it now involves a much-awaited battle.
On June 22, Yusuke Murata gave fans a glimpse of One Punch Man's biggest battle on his Twitter account. On the post, it can be seen that the Hero Association is gearing up to attack the gates of the Monster Association's hiding place.
According to Comicbook, Yusuke Murata is putting hype to this grand battle. Hence, the illustrator shared a full spread to show a lot of S-Class heroes, some of them are not yet fully seen in action, making their way to the Monster Association. This is one big fight that fans will surely wait for.
Meanwhile, talking about One Punch Man Season 2, Korea Portal recently reported that Hikaru Midorikawa would be voicing the newly-added character of Garou. This will be the first time that fans will see him in the anime series after being mentioned in the previous season.
Garou is Bang's former disciple, who is also known as the Human Monster and the Hero Hunter because of his love for monsters and hate for heroes. He was one of Bang's best apprentices until he threw him out from the dojo for beating up his fellow students. From here, he started his own personal training that made him exceptionally powerful.
最新話見開きフキダシなし pic.twitter.com/PHEtYAVmcn — 村田雄介 (@NEBU_KURO) Hunyo 23, 2018
With his ability to fight like a real S-Class hero, Garou is a big threat to the Hero Association. In fact, he is the only character, aside from Saitama, who can break his limiter. So, fans can expect Garou to bring terror in One Punch Man Season 2.
Also, in Reddit's translated version of Yusuke Murata's answers to the fans' questions, he revealed his thoughts about the new production team who will be producing One Punch Man Season 2 episodes. From Madhouse studio, the anime series' second installment will now be handled by J.C. Staff.
Some fans revealed that they heard J.C. Staff is not "good at animating battle scenes." One Punch Man is known for its well-detailed graphics, so they are now worried that it will affect the upcoming episodes. Although Yusuke Murata didn't talk about this much and simply said, "Well, hopefully, they can keep it up."
© 2022 Korea Portal, All rights reserved. Do not reproduce without permission.