'One Punch Man' Season 2 Spoilers, News & Update: More Details About Garou & Manga Illustrator's Thoughts On New Studio Revealed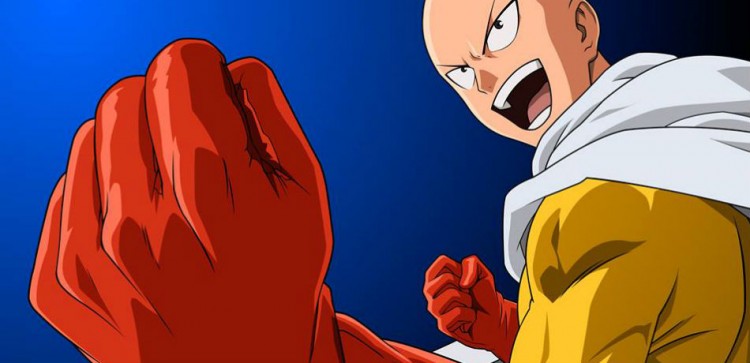 Details about One Punch Man Season 2 remain scarce, but the series' manga illustrator, Yusuke Murata, recently talked about the anime's new production team. In fact, he gladly answered fans' questions about it. Also, new details about Garou's coming in the second installment are revealed.
According to OtakuKart, Garou will be voiced by Hikaru Midorikawa in One Punch Man Season 2. The voice actor is also known for being behind the voices of Dragon Ball's Tenshinhan and Gundam Wing's Heero.
Garou, also known as the Human Monster and the Hero Hunter, is Bang's former disciple. He was one of the S-Class hero's best students until he kicked him out from the dojo for beating up the other students. Determined to be the best of the best, he started his own personal training and became extremely powerful.
Garou has the ability to fight as well as S-Class heroes. In fact, just like Saitama, he is the only character who can break his limiter that made him a huge threat to Hero Association. Will he be One Punch Man Season 2's main villain?
In addition, Murata recently did a live stream to answer fans' questions about One Punch Man Season 2. Reddit later shared the translated explanation of his thoughts about the upcoming installment's new production team, per Comicbook.
To recall, it was earlier revealed that J.C. Staff would be taking the production of One Punch Man Season 2 from Madhouse studio. The said production company is set to produce the second installment's new episodes, but some fans revealed that they heard it is "not good at animating battle scenes."
The show's first season has been famous for revealing well-detailed animated fights. Hence, a lot of the anime series' followers are worried for the show's future. From here, Murata just wished that J.C. Staff could keep up animating One Punch Man Season 2's upcoming fight sequences. "Well, hopefully, they can keep it up," he said.
One Punch Man Season 2's official release date is yet to be revealed, but it is expected to be out later this year. Come August, there are swirling rumors that more details about the manga series' new installment will be spilled at One-Punch Man Serious School Festival.
© 2022 Korea Portal, All rights reserved. Do not reproduce without permission.