BIGBANG's G-Dragon Military Service Update 2018: Is YG Superstar Really Receiving Special Treatment During Enlistment?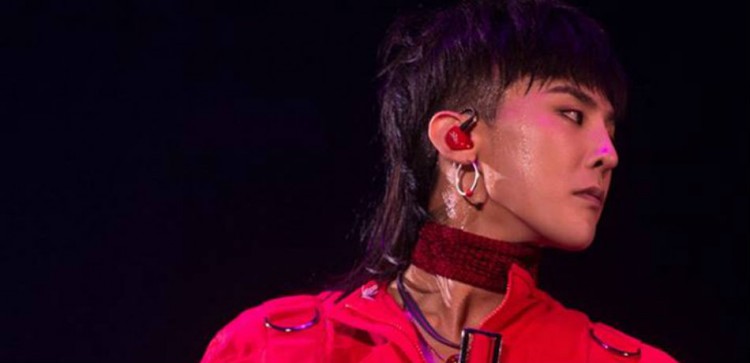 G-Dragon has been a part of the Korean entertainment world for over two decades, so he is definitely considered a top celebrity. While receiving special treatment for being a superstar is nothing new for the BIGBANG star, it is not something that should be done during his mandatory military service. So did the YG Entertainment artist really receive special treatment during his enlistment?
On Monday, a local media outlet reported that the 29-year-old South Korean rapper, singer-songwriter, record producer, entrepreneur, and fashion icon had been hospitalized in an Army Hospital in Yangju, Gyeonggi Province, since June 19 suffering from ankle pain. This will be the fourth time that G-Dragon had visited the hospital since he began his military enlistment.
G-Dragon was granted a 10-day sick leave twice. Meaning, the BIGBANG frontman had spent 20 days at the hospital after he received his batch placement on April 5.
After learning this, many accused G-Dragon of receiving preferential treatment while in the military. Reports also claimed that the BIGBANG star stayed in a luxury room that is only accessible for the Colonel rank. Since GD is ranked as a Private First Class, which is one of the lowest ranks in the army, many believed that he was clearly given special treatment after being allowed to stay in a VIP room.
YG Entertainment then released a lengthy statement regarding G-Dragon's alleged special treatment. The label noted that the BIGBANG singer already "expressed pain due to a dislocated shoulder and spraining his ankle" even before he enlisted and that "his condition worsened further during military training."
YG then flatly denied all the special treatment allegations, saying "Checking with his family, the report is very malicious and not true. There was no special treatment, there is no room for colonels at the hospital, and he was hospitalized following the normal procedure."
All the best for your military service G-DRAGON! Stay healthy & we'll see you again soon! pic.twitter.com/HrtnxVDgK6 — The Seoul Story (@theseoulstory) February 27, 2018
The agency then went on to say that G-Dragon's hospital room was not a VIP room like previously reported. In fact, YG revealed that the BIGBANG leader was staying in a "small 1-person hospital room for normal soldiers."
© 2023 Korea Portal, All rights reserved. Do not reproduce without permission.