Jin's Health Update: Fans Believe Lovelyz's Member Has More Serious Health Problems; Woollim Entertainment Might Be Lying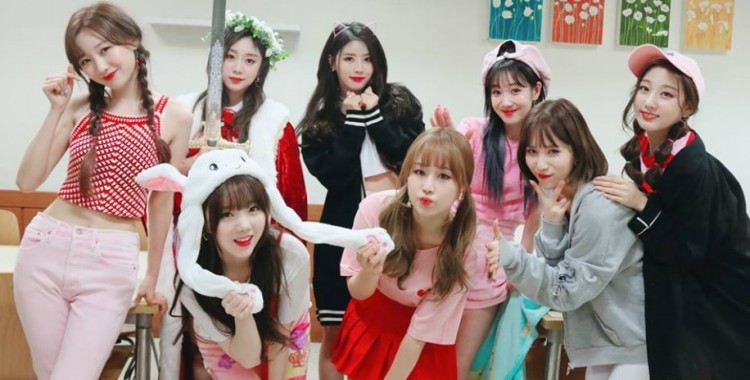 There is a mystery surrounding Jin's hiatus and her alleged health issues. Woollim Entertainment revealed that the 22-year-old star would take a break from promoting with her Lovelyz group mates, but fans believe there is a more serious problem than what the agency claimed.
From originally eight members, Woollim Entertainment announced that Lovelyz is going to promote with just seven members. This is because Jin will take a break because of her alleged "health issues." In fact, the agency already revealed the group's promotional pictures that don't include Jin, according to Koreaboo.
At first, fans believed Woollim Entertainment's announcement. They are even glad that it is supporting Jin and putting her health first. However, some of Lovelyz's followers' unearthed evidence that revealed Jin might not be dealing with just simple health issues but rather a more serious problem like a car accident.
A Twitter user named ZionPark, who claimed that he is Jin's cousin, said that Woollim Entertainment is lying about the Lovelyz's member's real condition. However, this tweet has been removed. Fans even criticized him for sparking a controversy about Jin's real condition.
But when another fan saw a newsletter from Jin's church that said she had been hospitalized because of a car accident, they are now questioning Woollim Entertainment's claim. In the newsletter's "III. Church Members' News" section, it stated: "Hospitalized: Member Park Myung Eun / S Hospital (Car Accident)." Jin's real Korean name is Myung Eun. Did the Lovelyz member really get into a car accident?
After the revelation, the church then edited their newsletter and replaced it with: "Hospitalized: Member Park Myung Eun / S Hospital." Although it removed the reason for Jin's hospitalization, the move just added fuel to the fire.
Hence, fans are now demanding the truth behind Jin's alleged "health issues." As a matter of fact, a group of Lovelyz's followers requested an official update from Woollim Entertainment by using the hashtag, #울림에게_피드백을_요구합니다 or requesting feedback from Woollim. Aside from that, they also made an official statement to make a formal request for the agency to respond and reveal the cause of Jin's health problems.
© 2023 Korea Portal, All rights reserved. Do not reproduce without permission.