BLACKPINK Member Lisa Got Hate From Chinese BLINKs For 'Blocking' Jennie During Interview [VIDEO]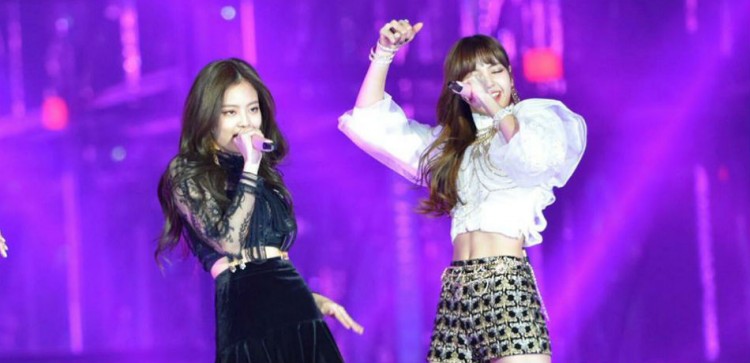 K-pop fans are mostly known for being very supportive and loyal to their favorite artists and bands. However, this trait sometimes goes overboard, especially when fans started to be mean towards other artists. This is exactly what happened to Black Pink's Lisa when she got a lot of hate from Chinese BLINKs (the YG Entertainment's girl group's fandom name) when she covered Jennie from their view.
For those who are new to the K-pop world, stanning (excessively supporting) a group also means having a bias (favorite member), and most of the time, having a bias wrecker (second favorite member) as well. A video that featured two fans speaking in Cantonese clearly showed that their bias in Black Pink is Jennie.
During their radio guesting, Jisoo, Jennie, Rose, and Lisa were busy promoting their comeback as fans freely film them outside of the venue. Unfortunately for Lisa, the fans that are members of a Chinese fansite felt that she was on the way while they were trying to take a video of Jennie.
Lisa was near the window while Jennie was beside her, so there will be times that the 21-year-old Thai singer and dancer would unintentionally cover her group mate. In fact, Lisa was being friendly and tried to interact with the Chiinese fans. However, they didn't appreciate her effort and cursed at the Black Pink rapper in Cantonese.
Guy: "F***k you! don't block!" Girl (the one recording): "She thought I'm recording her" (laughs)
After the footage was translated, many Black Pink fans were mad at the two Chinese fans for mocking Lisa. After the Chinese fansite, DoubleClass, was identified as being responsible for the rude behavior, they immediately released an apology on Twitter. The lengthy post explained that the girl who took the video was the only one who's a part of the fan club.
Hi, this is DoubleClass. Please read. Sorry for the delay of explanation. Sorry#LISA #BLACKPINK pic.twitter.com/RGVdcBOUSk — DOUBLE CLASS (@doubleclassjen) June 20, 2018
Despite the apology, some of the Black Pink fans are still upset about how the people on the video disrespected Lisa. One fan wrote, "I'm not criticizing chinese blinks, but for that fan of Jennie who cursed Lisa while she's genuinely smiling at you, i hope your conscience will eat you."
© 2023 Korea Portal, All rights reserved. Do not reproduce without permission.