'My Hero Academia' Spin-Off Highlights Class 1A Women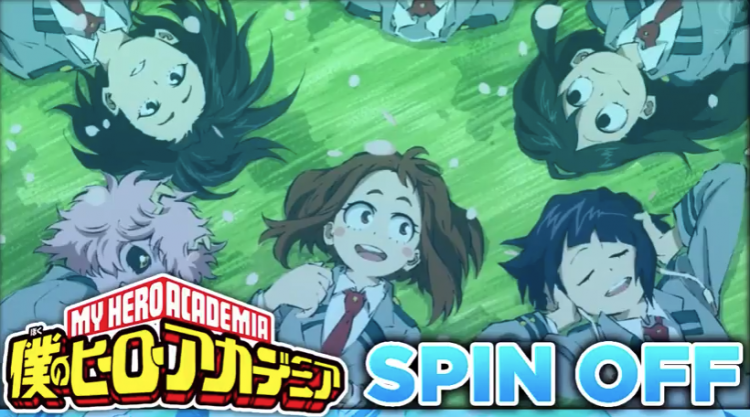 My Hero Academia has announced a new spin-off series, this time featuring the girls of Class 1-A. It's unknown if the new manga called My Heroine Academia will be the beginning of a new story, but already, the illustrations show a lot of promise in becoming an ongoing series.
Girl Power
When the last chapter of My Hero Academia was released, it was revealed that a new spin-off is in the works. The upcoming comic is titled Watashi No Hero Academia in Japanese. Below is a photo of the announcement and its translation.
The announcement comes after the last page of this week's chapter, "My Hero," was published. In the page, you can clearly see a short preview which shows students Kyoka, Momo, Toru, and Ochaco.
The new spin-off series will be helmed by Akiyama Yoko, who is also responsible for the adventure series -- also starring female characters -- Saguri-chan Tankentai. However, we're not sure as of writing what the plot will be and if the story will follow the original series.
A Spin-Off Season
MHA fans are all delighted of the new spin-off featuring the girls of 1-A, which was announced shortly after the reveal of My Hero Academia Vigilantes, also a spin-off series.
Vigilantes is an ongoing manga series that coincides with the main storyline, but it shows a completely different side of the life of the main characters, whom are not as strong as the students of UA or the professional heroes. However, it compliments the main series nicely and MHA favorites do show up from time to time.
So far, Shonen Jump has offered fans 31 chapters of the Vigilantes spin-off. Volume 1, which includes chapters 1 to 15, will be on sale in the U.S. on July 3. The remaining chapters is currently available on Shonen Jump's manga app.
MHA has been often the topic of fan-fiction sites for a while now, and it seems that fan dreams are finally coming true.
Shonen Jump is yet to release more info about My Heroine Academia. Make sure to stay tuned to know which characters will lead the series.
© 2019 Korea Portal, All rights reserved. Do not reproduce without permission.