'What's Wrong With Secretary Kim' Episode 7 Spoilers: Mi So Torn Between Young Joon & Sung Yeon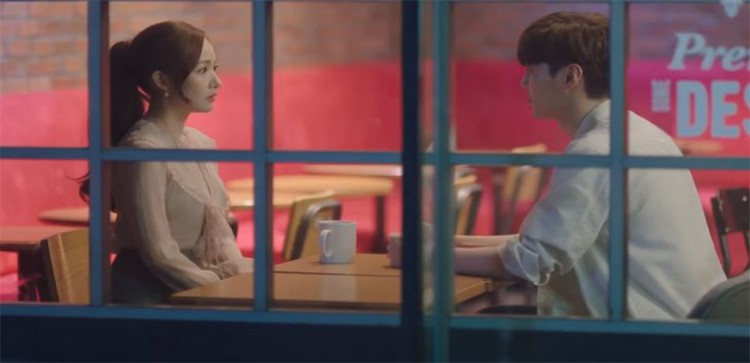 A traumatic childhood event will prove to be too much for beloved characters of tvN's romantic comedy series. In the upcoming What's Wrong with Secretary Kim Episode 7, Mi So (Park Min Young) will find herself torn between the two brothers Young Joon (Park Seo Joon) and Sung Yeon (Lee Tae Hwan).
What's Wrong with Secretary Kim Episode 6 gave viewers the chance to learn more about an incident that linked Mi So to one of the brothers. Aired on June 21, the said episode unveiled how the child Mi So met a boy who helped her get through the harrowing experience of being trapped inside a house.
Piecing together clues that Mi So gathered while staying close to Young Joon, the said secretary came to the conclusion that the boy she has been looking for is her narcissistic boss. The discovery brought a change in her behavior where she acted sweeter and more amicable towards the said businessman.
However, news of Sung Yeon's abduction while he was still a child only served to confuse Mi So. Young Joon also became disappointed when he learned about the true reason behind his secretary's new behavior.
In the upcoming What's Wrong with Secretary Kim Episode 7, Mi So and Young Joon will find themselves in an awkward situation given their strained relationship. Mi So's attempts to meet with Sung Yeon to help unlock his memories from the said incident will also frustrate Young Joon.
Despite the change in Mi So's behavior, Young Joon will still push through with courting his secretary. The teaser clip for What's Wrong with Secretary Kim Episode 7 showed Young Joon making a surprise appearance at what appears to be a team bonding event attended by Mi So. Confident that he can win Mi So's heart, the narcissistic businessman boldly told his secretary that she was the sole reason why he came to the event.
What's Wrong with Secretary Kim Episode 7 will be released on June 27. The drama airs every Wednesday and Thursday on tvN.
© 2019 Korea Portal, All rights reserved. Do not reproduce without permission.