Park Bo Gum 2018: Song Joong Ki's Pal Finally Noticed Twice! Here's What He Did To Support Biggest Fangirls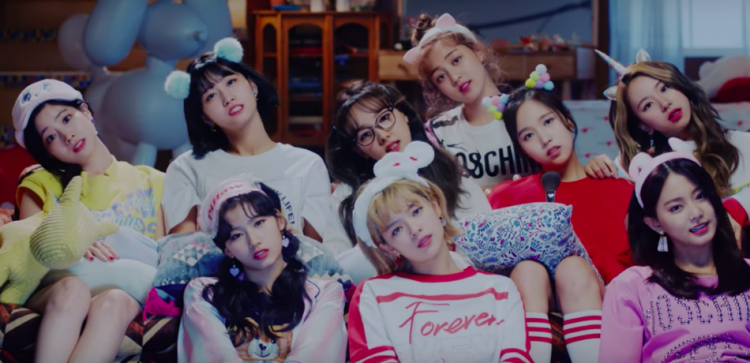 Park Bo Gum is definitely one of the most successful South Korean actors to date, and his popularity has garnered him a lot of fans, including his fellow celebrities. In fact, JYP Entertainment superstars, Twice, have long known to be the Love in the Moonlight star's biggest fangirls. Now, the actor has finally reciprocated the love to the famous girl group. So what did he do?
The 24-year-old actor took time off from his busy schedule to show some support to his popular fans, Nayeon, Jeongyeon, Momo, Sana, Jihyo, Mina, Dahyun, Chantoung, and Tzuyu, or better known as Twice. Park Bo Gum tweeted on April 21 that he was listening to the JYP Entertainment girl group's latest single "What is Love?" and it came as a pleasant surprise to the fans of the girls.
Twice is already too popular that they don't need much of a promotion. Just knowing that the group has released a new song was already enough for their fans, called the Onces, to hit the replay button nonstop.
As if Twice needed more promotion, Park Bo Gum's recent revelation that he was listening to "What is Love?" will surely add to its view count even more. The official music video of Twice's "What is Love" was only released earlier this month and it has already reached over 62 million views and over 1 million likes on YouTube as of this writing.
#NowPlaying
What is Love? by TWICE (트와이스) pic.twitter.com/2evuGcFsPQ

— 박보검 (@BOGUMMY) April 21, 2018
Koreaboo has compiled a series of gifs (graphics interchange format, or animated images) of Twice fangirling over Park Bo Gum. It is normal in Korean shows to invite celebrities to host a specific program and a lot of those moments have brought the actor and the girl group together on one screen.
It was noticeable how much Nayeon, Jeongyeon, Momo, Sana, Jihyo, Mina, Dahyun, Chantoung, and Tzuyu were captivated by Park Bo Gum as they looked at him almost with sparkled eyes. Sometimes the members couldn't stop staring at him, but there were also times that they get too embarrassed that they can't even have eye contact with him.
However, the site also shared a few clips that revealed that the love was not one-sided. In fact, Park Bo Gum has been caught numerous times dancing to Twice's songs during his television appearances, and it was adorable!
© 2023 Korea Portal, All rights reserved. Do not reproduce without permission.