'NCIS' Season 16 News & Updates: How Abby Sciuto's Exit Affect Next Installment's Ratings + Premiere Date & Returning Cast Members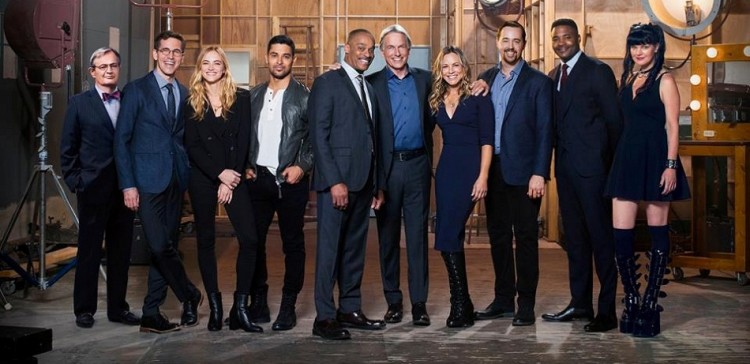 NCIS Season 16 is about to premiere in about three months from now. Can the CBS longest-running procedural drama survive without Pauley Perrette's character, Abby Sciuto? Sure, it could. But the more pressing question is-will it enjoy the same high ratings as in the earlier seasons? Can NCIS maintain its status as one of the most-watched drama on television today?
Forensic scientist Abby Sciuto ended her reign in the NCIS lab in Episode 22 of Season 15. Her last episode garnered 15.08 million viewers, the largest audience that the series ever had this season. Then the last two episodes of Season 15 without Abby dropped to 12 million mark.
The Season 15 finale scored a little over 12 million viewers which is quite low in comparison to the 13.33 million of Season 14 finale. Many are now wondering whether or not this low rating trend will continue on the sixteenth installment of NCIS.
It can be recalled that when Michael Weatherly (NCIS Agent Tony DiNozzo) left the show in Season 13, many fans were also devastated. Like Perrette, Weatherly is also a fan-favorite and among the original cast members of the show when it debuts in 2003. Many have said that the show will never be the same without NCIS "very" Special Agent Anthony DiNozzo. True enough, the NCIS ratings plummeted after Weatherly's exit.
When NCIS returned for Season 14 without Weatherly, the season premiere episode dropped to 15.99 million viewers, way below Season 13 first episode's viewership of 18.19 million. Overall, Season 14 recorded 14.63 million viewers as compared to the previous season's 16.61 million.
NCIS was able to bounce back in Season 15 with overall ratings of 16.71 million. It would be interesting to see if Season 16 will maintain its standing in the rating chart without one of its beloved characters-Abby Sciuto.
Prior to her exit from NCIS, Pauley Perrette is one of the most-beloved TV actresses. According to The Wrap's Q-Ratings' data that shows the "likability" of Fall TV lead actresses last year, Perrette is at No. 1 because of her role as Abby in NCIS. The actress also topped the list in 2014, the first time the publication made its Q-Ratings.
Meanwhile, the show's main characters such as Agents Leroy Jethro Gibbs (Mark Harmon), Tim McGee (Sean Murray), Eleanor Bishop (Emily Wickersham), and Nick Torres (Wilmer Valderrama) will all return next season. Dr. Donald "Ducky" Mallard (David McCallum), Jimmy Palmer (Brian Dietzen), Jac Sloane (Maria Bello), and Director Leon Vance (Rocky Carroll) are returning as well.
There is still no word from the showrunners if Kasie Hines (Diona Reasonover) will continue working with Team Gibbs next season. Gibbs earlier hired Kasie as a temporary replacement of Abby until he finds a permanent one. NCIS Season 16 is expected to premiere in September.
© 2019 Korea Portal, All rights reserved. Do not reproduce without permission.