BLACKPINK Rosé Reveals Her Ideal Guy And It's Not Yang Hyun Suk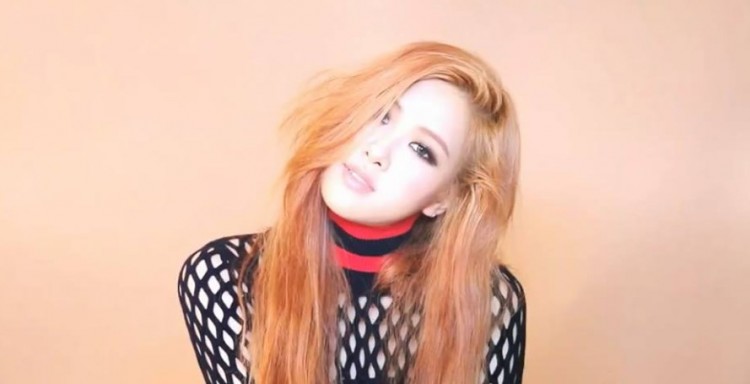 BLACKPINK graced the MBC FM4U radio show Ji Suk Jin's 2 O'Clock Date, on Tuesday, June 19, and talked about their ideal guy. On the show, Rosé was asked if YG Entertainment boss Yang Hyun Suk was her ideal type and her response surprised everyone.
Rosé admitted that Yang Hyun Suk is her ideal guy. However, she later cleared that her real ideal type is Gong Yoo. As many can relate to the BLACKPINK member's crush on the 38-year-old South Korean actor, fans reacted to Ji Suk Jin's 2 O'Clock Date's question about the YG Entertainment boss.
In a forum on OneHallyu, a fan felt sorry that Rosé had to answer such a "creepy question." Another one even questioned the host for asking the BLACKPINK member a question like that. One of the group's followers even wished that they should have an option not to answer that kind of malicious query.
However, many could relate to Rosé when he said that she likes Gong Yoo. In fact, some fans even commended her for having "great taste" for choosing the South Korean heartthrob. A follower even said that almost all of the BLACKPINK members like the actor.
Rosé revealed that she started to like Gong Yoo since he starred in Coffee Prince. "I'm such a fan," the BLACKPINK member admitted. She was even proud to say that she watched the said series in Australia once and watched it again when she arrived in Korea, according to Soompi.
In addition, Rosé also talked about Gong Yoo's famous 2016 movie Train to Busan. The BLACKPINK member admitted that she was so affected watching the film that she cried when his character, Seok-woo, fell off the train. She also admitted that she shed tears when she was watching his hit television series Goblin.
In fact, when Rosé said that she would love to go to an amusement park and continuously ride roller coasters in a day, the Ji Suk Jin's 2 O'Clock Date host asked her what she would do if she saw Gong Yoo. As the BLACKPINK member was not sure what to answer, she said that she would let him pass by and just stare at him.
Evidently, Rosé can't contain her love for Gong Yoo as she sent him a finger heart and said, "I love you." The other BLACKPINK members then joined their fellow performer by saying that they are all fans of the actor.
© 2022 Korea Portal, All rights reserved. Do not reproduce without permission.