Korean Actress Ham So Won Admits She Froze Her Eggs Before She Got Married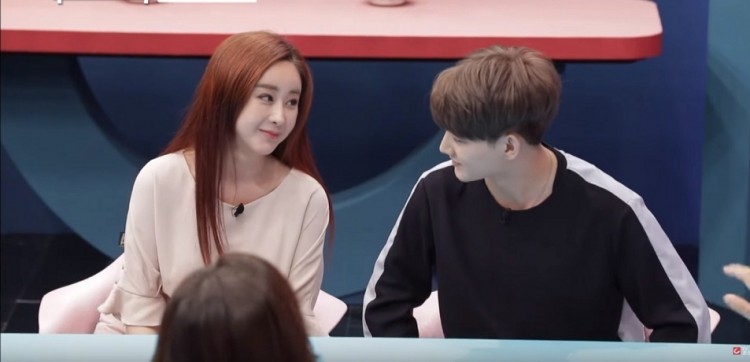 Actress Ham So Won and social media star and former idol trainee Jin Hua are now preparing to have their own family. The 43-year-old actress revealed that she had frozen her eggs before she got married.
In the recent episode of TV Chosun's Flavor of Wife, the life of the newlyweds had been featured. In the show, Ham So Won was seen studying some information in preparation for having a child.
"Thirty-five is considered advanced maternal age. It's a big problem to me. I became very serious and devastated after reading the books," Ham So Won said after reading some pregnancy information.
The Korean actress then admitted that before she met 25-year-old Jin Hua, she already gave up on the idea of marriage. However, the Korean actress still wishes to have children. About six months before she met Jin Hua in China, she decided to have her 15 eggs frozen.
Traditionally, egg freezing has been used by women who are diagnosed with cancer but want to preserve their fertility before undergoing chemotherapy. But today, as more women are delaying their plan to have a family to focus on their careers, freezing eggs has become a popular choice. More Korean single women in their mid-30s who want to have a child in the future opt to freeze their eggs.
Han So Won is one of these career women. Reportedly, the former Miss Korea finalist-turned-actress and Jin Hua first met through a mutual friend. He fell in love with her in an instant. Apparently, Jin initially thought she was in her 20s. Even after finding out her real age, he still wanted to marry Ham.
Jin Hua proposed to her after a month of dating. In an interview in April, after they tied the knot, Jin Hua admitted that his parents were against their relationship at first because of their 18-year age gap.
"My father told me that he would cut off our father and son relationship." Ham So Won also shared, "My mom just said one thing. She told me to stop," he revealed.
Despite the opposition from his parents, Jin Hua and Ham So Won exchanged "I dos" in April. Jin Hua's family reportedly owns a large farming corporation in Harbin, China, but the 24-year-old Chinese heartthrob runs his own website that sells clothes. He is also a well-known social media personality in the Chinese leading platform Weibo. Jin Hua was also a former idol trainee in South Korea in 2016.
Ham So Won, on the other hand, entered the entertainment industry after she competed in Miss Korea pageant in 1997. She has starred in several films including Sex Is Zero, Where Is This?, and Ameera.
© 2019 Korea Portal, All rights reserved. Do not reproduce without permission.