K-Drama Actress Lee So Yeon Files For Divorce From Businessman Husband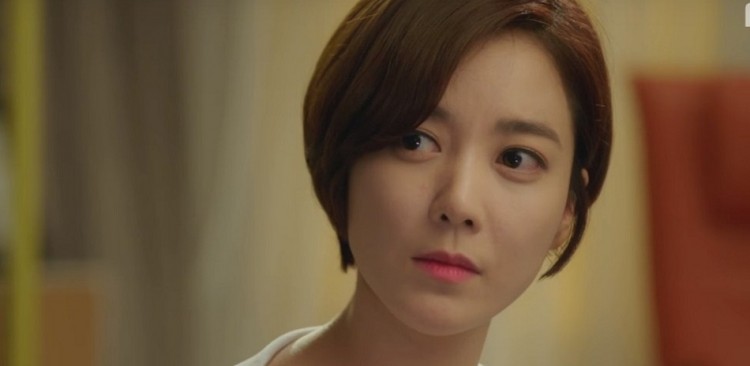 Korean actress Lee So Yeon has filed for divorce from her non-celebrity husband of three years. The Dong Yi actress and her husband ended their marriage, citing "differences in personality" as the reason of the separation.
Lee So Yeon's agency King Entertainment confirmed the reports that the Korean actress is divorcing her businessman husband. According to the agency, the couple came up with a mutual decision to separate after long consideration and a series of talks. Lee's agency also asked the public to respect the couple's privacy and not to further speculate on why they decided to break up.
"Lee So Yeon will focus on her activities as an actress, and promise to come back soon," King Entertainment added.
Lee and her IT business entrepreneur husband had a whirlwind romance. They first met in early 2015 through Lee's younger singer. In a 2015 interview with InStyle Magazine, the actress confirmed that she met her fiancé on a blind date.
"I don't normally do blind dates, but my little sister brought us together. We hit it off right away like we knew each other for a long time," Lee So Yeon said (via DramaFever).
She also talked about the attributes of her future husband that she wished their children will inherit. Lee said her fiancé is a down-to-earth person and calm with a strong personality.
Before the nuptials, Lee was rumored to be pregnant after the wedding was moved in September. The couple was previously planning for an October wedding. Lee's agency, however, denied the pregnancy rumor, saying the actress will, in fact, continue to accept acting projects after she gets married.
The 36-year-old K-drama actress made her debut in the 2003 movie Untold Scandal alongside actors Bae Yong-joon and Jeon Do-yeon. She rose to fame when she appeared in Temptation of an Angel in 2009, Ruby Ring in 2013, and in MBC's historical drama Dong Yi in 2010. She also appeared in MBC's drama Man Who Dies to Live last year. Lee also had a cameo appearance in K-drama A Korean Odyssey.
Lee has been typecast in villain roles at first until she landed her first leading role in the romantic comedy Why Did You Come to Our House? in 2008. Since then, she appeared in several other TV series and movies in different roles.
© 2019 Korea Portal, All rights reserved. Do not reproduce without permission.