'Are You Human Too' Episodes 5-6 Spoilers, Watch Online: Nam Shin III's Adversary Nearly Discovers Secret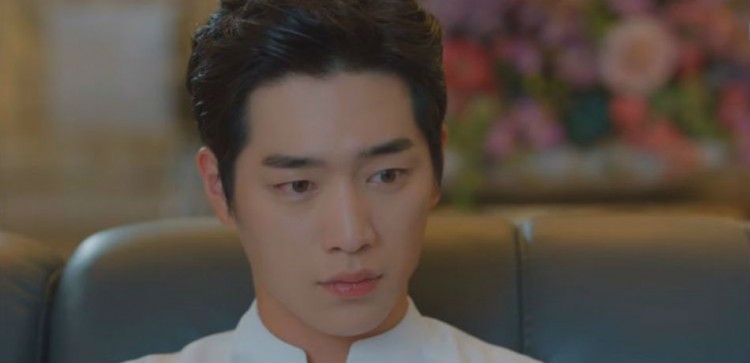 The first four episodes of the new KBS sci-fi romance series went off with a bang with the drama's lead characters experiencing one hurdle after another. In the upcoming Are You Human Too Episodes 5 and 6, Nam Shin III (Seo Kang Joon) will have to rely on his supporters to help keep his true robotic identity a secret.
Are You Human Too Episodes 3 and 4 showed the robotic version of Nam Shin (Seo Kang Joon) trying to acclimatize to his new surroundings and role. Following a horrific accident that put the human Nam Shin in a coma, his estranged mother Ro Ra (Kim Sung Ryoung) had no choice but order Nam Shin III to assume her son's place in her deceased husband's family firm, PK Group.
With only Young Hoon (Lee Joon Hyuk) to help guide him, the robotic Nam Shin III had to stay close to his secretary and close friend to keep him in check. Despite a few mishaps where Nam Shin III's internal programming had him behaving in a different way than his human counterpart, the robotic character managed to convince everyone that he is indeed Nam Shin.
However, the club fire that threatened the lives of many individuals including that of the bodyguard So Bong (Gong Seung Yeon) might eventually lead to the discovery of the said robot's secret. With Nam Shin III badly burning his back after saving the remaining survivors, Young Hoon and Ro Ra will need to rush to replace the damaged skin-like covering that hid the robot's internal wires.
The teaser clip for Are You Human Too Episodes 5 and 6 showed Ro Ra even disguising herself as part of the emergency team attending to the fire survivors. With Young Hoon's help, the two will be able to transfer Nam Shin III to a medical facility while Ro Ra conducts her repairs. However, Jong Gil (Yu Oh Seong) will be adamant to see the injured young man who is lying face down on a gurney.
It appears that Jong Gil will start to become suspicious of Nam Shin III following reports of his henchmen allegedly killing the human Nam Shin through an earlier hit-and-run accident. With the said businessman behind the attempted murder, Nam Shin III will have to stay alert to keep his robotic nature a secret and protect Ro Ra's son. Watch new episodes of Are You Human Too online on Drama Fever here.
Meanwhile, viewers can look forward to seeing a blossoming love-line between Seo Kang Joon's robotic character and Gong Seung Yeon's character So Bong. In a recent press conference, the actress even shared that she was once doubtful that anyone could love a robot. However, after filming the KBS series, she found the said scenario realistic.
Are You Human Too premiered on June 4 on KBS. Two 30-minute episodes are released every Monday and Tuesday.
© 2020 Korea Portal, All rights reserved. Do not reproduce without permission.