'Lucifer' Season 4 Update: Kevin Alejandro Reveals 'Necessary People' Hear Fans' Outcry; Filmmakers Now Looking For Their New Home Network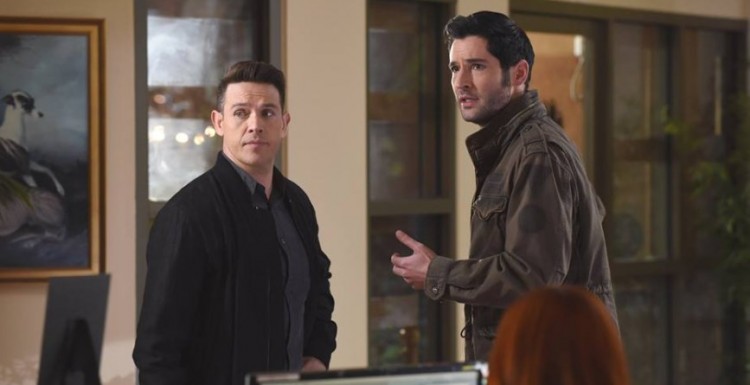 Fox unexpectedly canceled Lucifer Season 4 just before Season 3 ended. From fans to its lead stars, everyone was surprised with the network's decision. As the #SaveLucifer campaign emerged, the show's supporters are hoping that a different network will pick it up and continue Lucifer's tale. In fact, Kevin Alejandro, who plays the role of Dan, revealed the talks for the show's future.
"I'm sure that if there is a platform where Lucifer can exist again," Kevin Alejandro told The Wrap, via Daily Express. The 42-year-old star is confident their team of filmmakers, Jerry Bruckheimer, and Peter Roth are willing to do everything to make Lucifer Morningstar return to the small screen for Lucifer Season 4.
Kevin Alejandro also added that he is positive that these people will make the right conversations to find a new home network for Lucifer Season 4. And if everything works accordingly, they are all willing to move forward. The actor admitted that they are all hoping for the show's continuation especially that no one is telling them that they won't stand a chance. "And it's because of how loud our audience is speaking," he said, implying the #SaveLucifer campaign.
Talking about the fans' reactions to Lucifer Season 4's cancellation, Kevin Alejandro revealed that they are all "amazed, touched, and humbled" by the "overwhelming response" that they are airing. In fact, it helps them a lot as their voices are now heard by some "necessary people." This just proves that viewers are now choosing what they want to see and when they want to watch it.
"So maybe the way that the numbers are being counted could be slightly old-fashioned," Kevin Alejandro continued to say. The True Blood star might be talking about the two bonus episodes that were supposed to be part of Lucifer Season 4.
The ratings for these two installments were reportedly low from what the Fox bosses expected. The first one, titled "Boo Normal," just got 2.6 million views while the second one, titled "Once Upon a Time," just got 2.3 million views. However, as the fans outcry for Lucifer Season 4 is now pouring and moving, these "necessary people" are listening to their cries.
© 2019 Korea Portal, All rights reserved. Do not reproduce without permission.