'Outlander' Season 4 Spoilers: Caitriona Balfe Reveals Claire's Difference From Book & TV Series; 2 Must-See Scenes Revealed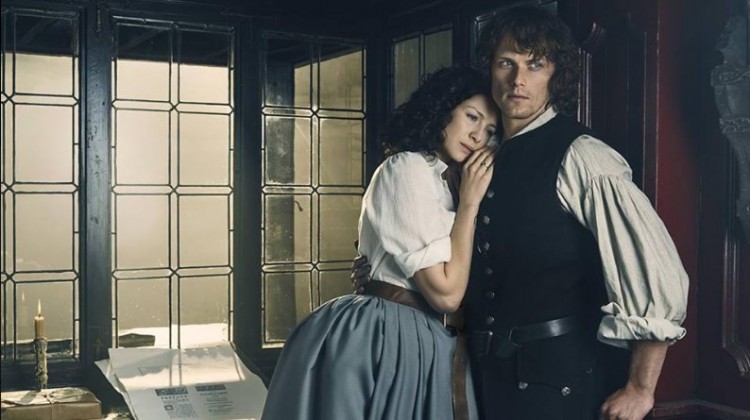 The droughtlander will be soon over as Outlander Season 4 is about to hit the small screens. As the Starz series is a big hit, Sam Heughan, and Caitriona Balfe proved that they are the perfect fit to play the roles of Jamie and Claire Fraser. So, in celebration of the Outlander Day, the 38-year-old actress talked about her character and how it is different from the book.
"The Claire in the show is slightly different from the Claire in the books," Caitriona Balfe revealed to Emmy magazine. Compared to the television show, the Outlander book series by Diana Gabaldon holds much "internal monologue" and "extra information" about Claire. This information plays an essential part for the actress to portray her role correctly from the first installment to Outlander Season 14 and future chapters.
Caitriona Balfe admitted that some context from the Outlander book series doesn't help her in portraying her character as they already changed their relationships' flow. Although there are storylines from the book that excites her, and she wants to film, she will first ask the writers if they are going to do that scene or change it again.
There are times that Caitriona Balfe feels heartbroken knowing that it could be the "most defining moment" for her character. There are also important bits from the Outlander book series that are not seen in the television series. "But, that's kind of the beauty of it," the Outlander Season 4 star said. She explained that there will always be "another bit" that will be filmed for the show.
Outlander Season 4 is based on Diana Gabaldon's Drums of Autumn, the fourth installment to the book series. Here, Claire and Jamie will be in the colonies, and they are about to begin their brand new life. However, aside from this, there are more must-see scenes that fans should witness in the upcoming series, per the fan-site Claire and Jamie.
As Outlander Season 4 is set in the colonies, fans are about to see a lot of Native Americans. In Drums of Autumn, there is a fight between Jamie and a bear. Although it is not yet confirmed if this will be seen on TV, fans are hoping to witness this vital part of the book.
Also, in Outlander Season 4, Jamie and Brianna (Sophie Skelton) are about to meet. For the first time, the father and daughter will finally see each other. Brianna will be traveling from the 1970s to the late 1700s. As she wants to see her mother and warn her about something, Brianna is about to meet Jamie.
© 2019 Korea Portal, All rights reserved. Do not reproduce without permission.