BTS' V Reveals Park Seo Joon's Ugly Side, 'Suits' Star Park Hyung Sik Shows Support For 'What's Wrong With Secretary Kim?' Actor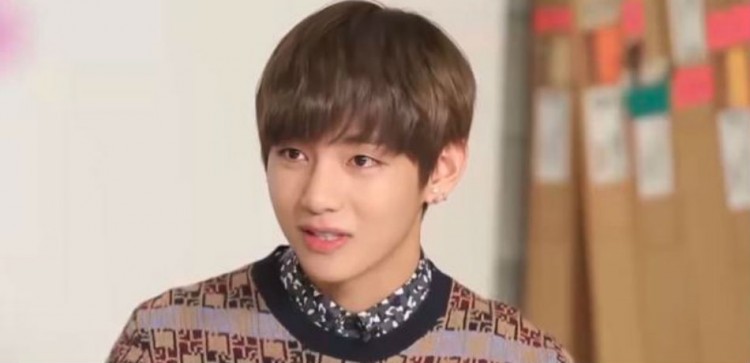 The bromance between three former Hwarang co-stars continues with Park Seo Joon, Park Hyung Sik and BTS' V retaining their close bond. Recently, the Suits actor and the K-pop idol both conveyed their support for the What's Wrong with Secretary Kim? star in similar ways.
BTS' V surprised his close friend Park Seo Joon with a coffee truck treat that the K-pop idol had sent to the actor's filming location. However, V went a step further and added two banners where one contained a funny message for the staff of What's Wrong with Secretary Kim? while the other showed an unflattering photo of the actor.
Posted at the top of the coffee truck, the banner contained BTS' V wish for the What's Wrong with Secretary Kim? staff to take good care of Park Seo Joon. The K-pop star joked that the production crew might be having a difficult time filming because of the Fight for My Way star.
BTS' V also poked fun at Park Seo Joon's appearance by referring to him as an ugly person and neighborhood fool. The young star used a close-up photo of the What's Wrong with Secretary Kim? actor with his double chin exposed. Despite the unflattering picture, V conveyed his affection for his former co-star and ended his message with an "I love you, Hyung."
Park Seo Joon even shared a photo of BTS' V's coffee truck treats on social media. The actor took to Instagram on June 5 to thank the K-pop idol for his gift and jokingly berated the singer for making fun of his looks.
Park Hyung Sik also sent a coffee truck treat to the filming set of What's Wrong with Secretary Kim? to show his support for Park Seo Joon. To commemorate the event, the Suits actor uploaded a photo of himself and the Hwarang star on Instagram. Posted on June 3, the two South Korean celebrities even looked dashing in their business suits.
Apart from Park Seo Joon, Park Hyung Sik shared his plans to send a similar treat to BTS' V. The K-pop idol and his fellow band members' popularity further rose following the release of the group's third album Love Yourself: Tear and its title track Fake Love.
Recently, Big Hit Entertainment announced that tickets for the band's upcoming Love Yourself world concert tour have already sold out. With the K-pop group slated to hold more than 20 shows across North America and Europe, BTS' upcoming world tour has already sold 280,000 tickets.
BTS will start their Love Yourself world tour in Seoul beginning in late August before traveling to the US, Canada, and several European countries. Meanwhile, Park Seo Joon's new drama What's Up with Secretary Kim? will premiere on June 6 on tvN.
© 2023 Korea Portal, All rights reserved. Do not reproduce without permission.