'Star Wars 9' Spoilers: Luke Skywalker May Have Lived If Colin Trevorrow Stayed As Director, 'Jurassic World 2' Filmmaker Possibly Revealed Jedi's Fate To Mark Hamill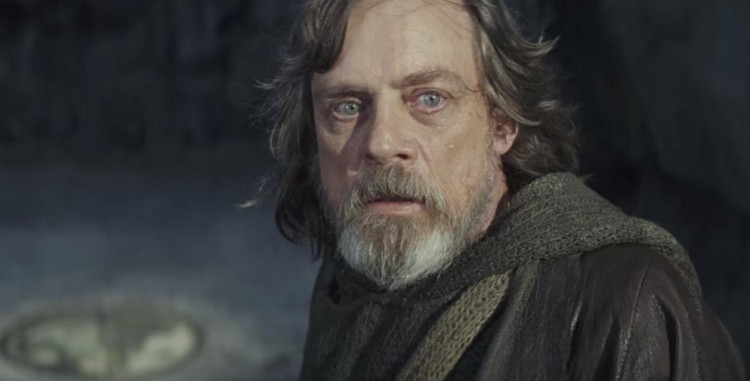 It may have been a genuinely entertaining film but Star Wars: The Last Jedi received plenty of backlash for the death of Luke Skywalker. After all, fans were expecting Mark Hamill's character to stay on and become an essential mentor to Daisy Ridley's Rey in Star Wars 9. Unfortunately, Rian Johnson's sequel showed the Jedi face his former student Kylo Ren in an epic Force duel before peacefully passing away in the planet of Ahch-Too.
But is it possible that Luke Skywalker may have lived to appear in another sequel if Colin Trevorrow was not fired? The Jurassic World: Fallen Kingdom director has finally opened up about being removed from Star Wars 9 and teased at the possibility that Mark Hamill might have reprised his role in the upcoming film.
The idea of Luke Skywalker returning in Star Wars 9 is nothing new. There have been several theories on how Mark Hamill will return in the sequel and Hamill himself had an interesting theory about what happened to Luke. But did the star of The Last Jedi get the idea from Colin Trevorrow? It has just been revealed that the Jurassic World: Fallen Kingdom filmmaker discussed Luke's fate with Hamill before Trevorrow was fired.
Colin Trevorrow recently spoke to Emire about his new movie, which stars Avengers: Infinity War actor Chris Pratt. Interestingly, the former Star Wars 9 director decided to open up about being fired from the sequel although he usually chooses not to speak about since he "[doesn't] want to affect the way that fans get to see these films." Nevertheless, Trevorrow shared that he is happy to have "the opportunity to tell a story that is a celebration of everything [he] believes in" to the people that truly matter.
"I got to tell it to George Lucas and I got to tell it to Luke Skywalker, and those are experiences I will cherish for the rest of my life." Colin Trevorrow admitted. Not surprisingly, the statement led to speculations that the former Star Wars 9 director had met up with Mark Hamill to discuss Luke's role in the sequel. This potentially went against the events in The Last Jedi where Luke was killed off.
It may still be some time before people will learn about Colin Trevorrow's plans for Star Wars 9. Nevertheless, there is a lot to look forward to in the Star Wars Universe. Logan director James Mangold was recently confirmed to write and helm the Boba Fett standalone movie which could prove that the bounty hunter survived after falling into the Sarlacc Pit in Return of the Jedi.
The still-untitled Star Wars 9 will be directed by The Force Awakens helmer J.J. Abrams. The sequel is scheduled for release on December 20, 2019.
© 2019 Korea Portal, All rights reserved. Do not reproduce without permission.