'Star Wars 9' Spoilers: Here's How Luke Skywalker Will Return Despite Obvious Death In 'The Last Jedi'; Mark Hamill Shares New Theory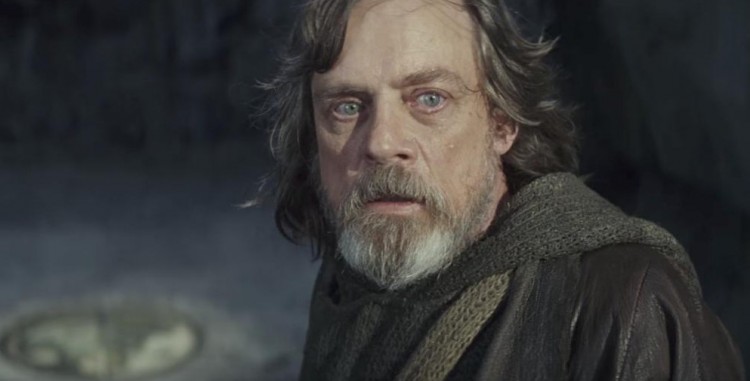 Fans may still be mourning the death of Luke Skywalker in Star Wars: The Last Jedi, but some are already wondering whether Mark Hamill will reprise his role in the highly anticipated sequel. After all, the Star Wars Universe has opened up the possibility of Jedi returning to guide their students by becoming Force Ghosts. However, there is another way to bring back Rey's mentor in Star Wars 9.
Mark Hamill has already indicated that he is against the possibility of Luke Skywalker returning in the upcoming J.J. Abrams film. The Star Wars: The Last Jedi actor stated that he was not interested in coming back since the tragic death of Carrie Fisher, who played Leia Organa. Hamill admitted that he no longer cares what happens in Star Wars 9. But could Luke still play a major role in the upcoming sequel?
There are speculations that Star Wars 9 will feature several flashbacks to The Last Jedi with scenes that have previously been filmed by Mark Hamill and Daisy Ridley. There is a possibility that Rey will see visions of her dead mentor that will guide her into doing the right thing. Some believe that Luke Skywalker might even show up as a Force Ghost in the same way Obi-Wan Kenobi and Yoda have appeared to him in The Empire Strikes Back, Return of the Jedi, and The Last Jedi.
But is there any chance that Luke Skywalker did not die in Star Wars 8? Mark Hamill has presented an interesting theory about his character's fate on his official Twitter account. The post includes a picture of an alleged new Luke Skywalker action figure complete with an empty robe and a meditation rock. Hamill wrote that his theory where Luke had Force-projected himself into a nudist planet is absolutely correct and is something fans should look forward to in Star Wars 9.
IT'S OFFICIAL!!! Episode 9: Return Of The "Dead" Guy CONFIRMED- Merchandising doesn't lie & this LUKE SKYWALKER (FORCE PROJECTED TO A NUDIST PLANET) Set including: Empty Robe-Meditation Rock & Missing Luke Figure DEFINITIVELY confirms my theory. #HasbroHamill pic.twitter.com/5TstDKsdKb — Mark Hamill (@HamillHimself) May 17, 2018
Naturally, Mark Hamill was just joking about Luke Skywalker's fate and has yet to confirm whether he will return in Star Wars 9. In the meantime, the other Star Wars film that is set for release this year appears to be doing well. There have been reports that Solo: A Star Wars Story will be a bigger hit than Rogue One, which premiered in 2016.
Solo: A Star Wars Story will hit theaters on May 25. The still-untitled Star Wars 9 is scheduled for release on December 20, 2019.
© 2023 Korea Portal, All rights reserved. Do not reproduce without permission.