'Suits' Season 8: 'Grey's Anatomy' Alum Katherine Heigl Shows Fierce Side, Samantha Threatens Harvey, Louis [WATCH]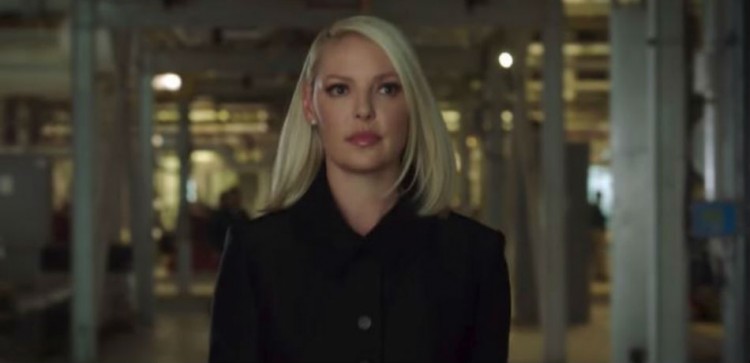 Suits Season 8 is promising to deliver exciting and intriguing new scenarios as Spencer Litt welcomes a new lawyer to the firm. Katherine Heigl joins the upcoming season as the formidable Samantha Wheeler who is willing to go to extreme lengths to get what she wants.
The new Suits Season 8 video clip released by USA Network, through Entertainment Tonight, teased of the burgeoning power struggles between Heigl's character Samantha and other partners at Spencer Litt. With Samantha set to make a name for herself at the firm, Harvey (Gabriel Macht) and Louis (Rick Hoffman) cannot help but feel intimidated by the said lawyer's actions.
Featured in the 30-second video, the latest Suits Season 8 clip showed Harvey telling Samantha to stay away from his clients. In another scene, Louis faces off with his new colleague as he tries to talk to her about her go-getter reputation. However, the confrontation ends up with Louis appearing intimidated over Samantha's fierce attitude.
Avid fans of the legal drama can also look forward to seeing Samantha go head-to-head with Alex (Dule Hill). As shown in the Suits Season 8 teaser clip, Alex also warned Samantha to back off with the latter coolly responding with a firm no.
Even Donna (Sarah Rafferty) will be worried about the power struggle happening at Spencer Litt. Given Samantha's intimidating presence, Donna will partner with Harvey to see if there is anything they can do to handling the tense situation at the firm.
Meanwhile, Heigl's inclusion in Suits Season 8 is set to shake things up for the long-running USA Network program. With Meghan Markle and Patrick J. Adams leaving the legal drama following the end of their characters' Rachel and Mike's story arc, the Grey's Anatomy alum's role is expected to add an interesting storyline to the series.
In an interview with Entertainment Weekly, Heigl also shared that she felt thrilled in joining the Suits Season 8. Despite having minimal experience in portraying a lawyer, the actress commented that her Suits character felt closer to her self.
"She feels like a woman who has sort of reached that point in her life where she knows who she is, what she wants, and how to go about getting it," Heigl explained. "And she's not apologetic at all, which I kind of love."
Suits Season 8 will premiere on July 18, Wednesday on USA Network. Watch the latest clip below:
© 2023 Korea Portal, All rights reserved. Do not reproduce without permission.