Kim Jong Kook Reveals He's Ready To Settle Down, 'Running Man' Star Explains Why It's Impossible For Him & Song Ji Hyo To Be More Than Friends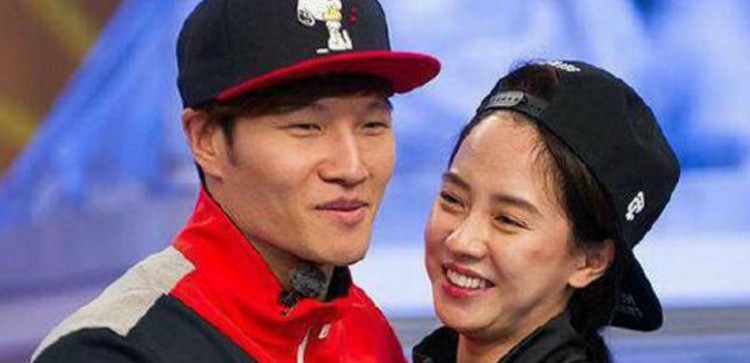 Kim Jong Kook is a very busy man, but that does not mean that he doesn't have the time for love anymore. In fact, the Running Man star revealed in a recent interview that he is so ready to finally settle down. While many assumed that he and Song Ji Hyo have finally taken their friendship to the next level, the actor revealed that they couldn't be more than friends.
The 42-year-old South Korean singer, entertainer, and actor was the special DJ on the June 4 broadcast of SBS Power FM's Cultwo Show. Kim Jong Kook talked about a lot of things, from his mother's struggles with his father to want to get married.
Kim Jong Kook opened up that his father was a very strict person, which is why his mother had a difficult time with his father. He then promised to himself that he would not follow his father's strict nature saying, "I hate that, so I'm not like that. The woman who marries me will have it easy."
With this revelation, it appears that Kim Jong Kook is a really good catch, so why is he still single? The Sound of Your Heart actor shared that, "Many people say I have high standards but I'm dying to get married." He also added, "I don't go out to drink or join those get-togethers so there will be no accidents either."
Meanwhile, it was rumored that something romantic might be brewing between Kim Jong Kook and longtime Running Man co-star Song Ji Hyo. Although the pair has undeniable chemistry, the actor noted that he is not romantically involved with the 36-year-old South Korean actress and model because it "shouldn't happen between family members."
Working with Song Ji Hyo for a long time, it is quite understandable that Kim Jong Kook sees her more as a sister than a potential girlfriend or wife. In fact, when asked to pick from all the women who have appeared on Running Man (Kang Han Na, Lee Da Hee, Song Ji Hyo, Hong Jin Young, and Jun So Min), Kim Jong Kook picked Hong Jin Young as his ideal type.
Kim Jong Kook's explanation for choosing the 32-year-old South Korean trot singer and entertainer was quite funny. He said that since he doesn't have a lot of aegyo (cute display of affection like cute/baby voice, facial expressions, and gestures), he needed someone with this trait to balance him out.
© 2023 Korea Portal, All rights reserved. Do not reproduce without permission.