Song Ji Hyo Talks About Cheating In Relationships & Her Marriage Plans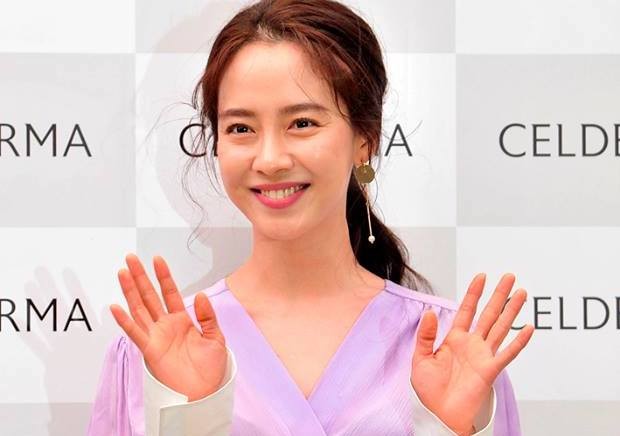 Song Ji Hyo recently shared her thoughts on cheating in relationships. She is a part of the romantic comedy film 'What A Man Wants,' which is about the affairs of four middle-aged characters.
The film is a remake of the 2011 Czech 'Men in Hope' and is directed by Lee Byung Hyun.
During a press conference, the actress was asked about her thoughts on cheating.
"If I don't know or if it was just a mistake on his part, I can forgive him once. However, one time is a mistake, but two times is on purpose. I think I can forgive one time thinking of my family, but I don't think I can forgive two times," she said.
The actress also said the cheating twice on her would be unforgivable and she will punish the person by eliminating him out of her life for good.
Her thoughts on cheating come from her being an introvert. She said that she doesn't have many friends. That is why when she dates, she makes sure that she doesn't look elsewhere because she's the kind of person who only has eyes for one person only once she gets hooked.
The actress was also asked about marriage plans.
"It's not that marriage isn't on my mind at all right now but I'm satisfied and having fun with my current lifestyle so I don't think it'll happen unless something really sparks," she said.
She also added that her mom has given up on trying to get her to marry. It seems that the actress is having the time of her life as a single woman right now. With a new film coming up, she is definitely in a good place.
As per her partner in the movie, Kim Jong Kook, she said that she treats him like family and there is clearly no chance that they will date.
Many fans think that the two look good together. However, it seems that Song Ji Hyo has her mind made up when it comes to her 'Running Man' castmate.
© 2023 Korea Portal, All rights reserved. Do not reproduce without permission.