Kim Jong Kook Girlfriend 2018: Actor Reveals Which Female Celebrity Is His Type, Explains Why He Didn't Choose Song Ji Hyo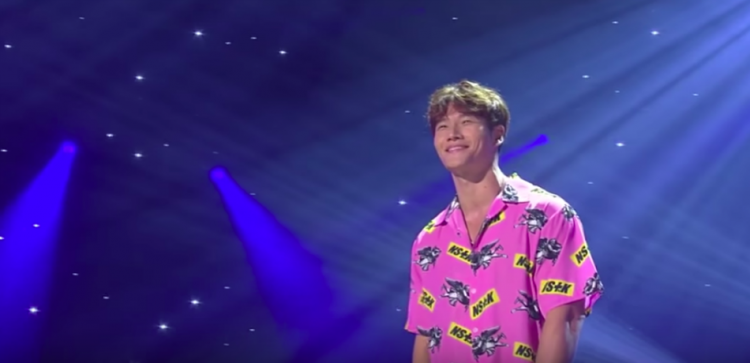 Kim Jong Kook and Song Ji Hyo have long been rumored to have finally taken their friendship to the next level. However, the South Korean actor recently denied all the romance speculations with the actress and even went on to say that he has a different girl in mind as his type. He then revealed the reason why he chose this person to be his ideal girlfriend.
The 42-year-old singer, actor, and TV personality is known for his tough exterior and comedic acts. Despite his popularity and charisma, it appears that Kim Jong Kook has a hard time finding true love. With this dilemma, his friends asked him about the female cast members of Running Man on the April 29 episode of My Ugly Duckling.
Kim Jong Kook Reveals Which Running Man Member Is Closest To His Ideal Type
When one of his pals, Shorry, mentioned Hong Jin Young, Kim Jong Kook had nothing but good things to say about the 32-year-old South Korean trot singer and entertainer. The former member of the Korean duo Turbo shared that "Jin Young is great. She's smart, and I've heard that she's well-educated."
When asked if he liked women who have a lot of aegyo (cute display of affection like cute/baby voice, facial expressions, and gestures), Kim Jong Kook admitted that "It'd be nice [for my girlfriend] to have a lot of aegyo, since I don't." However, he revealed that Hong Jin Young might be a little too aegyo for him.
Kim Jong Kook Shares Reason Why He And Song Ji Hyo Are Just Friends Despite Multiple Reports Claiming They're More Than That
Kim Jong Kook then took the opportunity to clear things out regarding his alleged romance with longtime Running Man co-star Song Ji Hyo. The Sound of Your Heart actor noted that he is not romantically involved with the 36-year-old South Korean actress and model because it "shouldn't happen between family members."
To know what kind of girl he is really looking for, his friends made him choose from all the women who have appeared on the show—Kang Han Na, Lee Da Hee, Song Ji Hyo, Hong Jin Young, and Jun So Min. Despite saying that she's a little too cute for his taste, Kim Jong Kook still picked Hong Jin Young as his type.
© 2023 Korea Portal, All rights reserved. Do not reproduce without permission.