'This Is Us' Season 3 News & Updates: Milo Ventimiglia Teases Jack's Vietnam Story Blows His Mind; Mandy Moore Wants To Have Duet With Chrissy Metz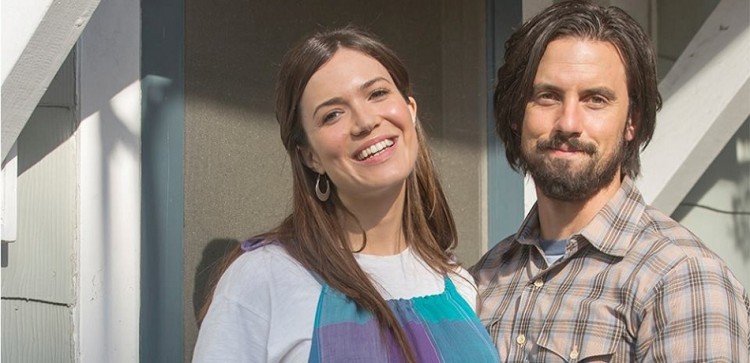 This Is Us Season 3 doesn't air until fall. Like the fans of the NBC drama, it seems like Milo Ventimiglia is not a fan of waiting either. He has given This Is Us fans something to chew on until the new season premiere. The actor revealed that his character's Vietnam backstory has blown his mind and it will do the same with viewers.
Ventimiglia revealed that This Is Us creator Dan Fogelman and showrunner Isaac Aptaker already discussed what happened to Jack Pearson (Ventimiglia) when he was deployed in the Southeast Asian country. The Gilmore Girls actor teased that he was shocked when he finally found out what happened to the Big Three's beloved father in Vietnam.
"I really don't want to hint because I want people to be surprised. But what [Fogelman] laid out for me-I didn't see it coming. I really didn't see it coming. And I had a pretty good understanding of what it was going to be. As he was unfolding the story-and Isaac [Aptaker] was there, and they were explaining everything-I went, 'Oh. Holy sh*t. Holy sh*t. Holy sh*t!'" Ventimiglia told Entertainment Weekly.
Although Ventimiglia doesn't offer many details about Jack's time in Vietnam, many assumed that it has something to do with his brother, Nicky. The Pearson brothers both served during the Vietnam War.
Towards the end of This Is Us Season 2, several flash-forward scenes were shown. One of which was Kevin (Justin Hartley) and his new girlfriend, Zoe (Melanie Liburd), heading to Vietnam. Aside from trying to make peace with the death of his father, Kevin may also intend to find out why his father never mentioned his brother, Nicky, to them before.
In Season 3, it was revealed that Nicky is dead and it was also hinted that Jack harbors guilt about his brother. It is not clear, however, how Nicky passed away or if he died during the war. Kevin could find out in Vietnam a secret about his father and possibly about his uncle, too.
Meanwhile, Mandy Moore (Rebecca Pearson) confessed that given a chance, she would like to have a duet with her on-screen daughter, Chrissy Metz (Kate Pearson) in the upcoming season. Moore revealed that she already talked to Fogelman about her desire to sing along with Metz. However, Fogelman has already said that Season 3 will go deeper into the early relationship between Jack and Rebecca. This means the Big Three is still far from being born at the time.
"I want to duet with Chrissy Metz, first and foremost. I've put it out there many a time with Dan Fogelman. I'm like, 'I will slap those prosthetics on so quickly and sing with her, you have no idea how badly I want to do that,'" Moore said during the For-Your-Consideration Emmy event in Los Angeles recently.
There is still a chance that viewers will see the two This Is Us Season 3 characters singing together as the filming for the third installment has yet to start. It is set to begin in July which means the Rebecca-Kate duet could be squeezed somewhere in the storyline.
This Is Us Season 3 consists of 18 episodes. The NBC drama will return in September in its usual timeslot which is Tuesdays at 9 p.m.
© 2023 Korea Portal, All rights reserved. Do not reproduce without permission.