'This Is Us' Season 3 Actress Mandy Moore Reveals The Reason Why She's Not Doing Any Other Projects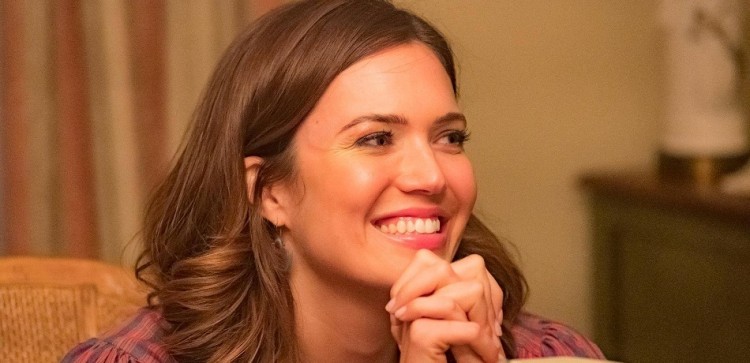 Actress Mandy Moore could easily pass any acting auditions if she wants to but she chose to devote her time to This Is Us. Moore revealed the reason why she decided to stay on hiatus while waiting for This Is Us filming to start instead of working on other projects.
In an episode of On MyDomaine's "Second Life" podcast, the singer/actress admitted that she had experienced several rejections in the past. She confessed that the darkest time of her career was when she auditioned for a role she did not want and in the end, got rejected. The "Candy" singer said during these difficult years; she decided to reevaluate her career path. Eventually, she learned the most critical lesson in life and that is to be patient.
Now, the actress has a high standard in evaluating new job offers as she has already gained experience in This Is Us. Moore confessed that she is having a hard time finding a new acting project that she can compare to the NBC breakout series. She admitted that she hasn't found a project that will make her say "yes" and devote her time to.
"Because I feel so fulfilled and satisfied with the job that I have, like creatively. I love that it touches people. It checks all the boxes, so to find another job that fulfills me in the same way, I couldn't," Moore revealed.
The A Walk To Remember actress believes that landing a significant role in This Is Us is a second chance for her to prove her worth in the entertainment industry. The actress has been portraying Rebecca Pearson in the first two seasons of the tear-jerking drama. The role earned her a Best Supporting Actress nomination from the Golden Globe Awards in 2017. She also is expected to get a nod from the Primetime Emmy Awards this year.
Since she can't find a project similar to the NBC drama, she would like to challenge herself instead. Moore revealed that she wants to create documentaries, TV shows, or movies where can work behind the camera. Moore hinted about taking the director's chair in the future if given a chance.
"Having the benefit of being on this show, now we're about to start our third season, I feel like I know the machinery of what it takes to put together an episode. ... We live with these people for seven and a half months out of the year. I feel like it's the perfect training ground. If I'm ever gonna do it, this is the best place to start. It's the most comfortable. It's the most supportive," said Moore.
The actress is not entirely out of projects as of the moment. She is still devoted to voicing Disney princess Rapunzel, who will appear in the upcoming Ralph Breaks the Internet: Wreck-It Ralph 2. Moore also has a role in film adaptation of Alexandra Bracken's novel The Darkest Minds. The movie is expected to be released in August 2018.
Meanwhile, Moore's co-stars are also set to appear in different movies this year. Her on-screen husband, Milo Ventimiglia, is in the romantic comedy flick Second Act alongside Jennifer Lopez. The film is set to kick off in cinemas later this year. Both Chrissy Metz and Justin Hartley have movies this year that are already in post-production and expected to premiere before the year ends.
Sterling K. Brown, on the other hand, is the lead star in the upcoming sci-fi movie Hotel Artemis with Jodie Foster. The film will premiere on June 8, 2018. Brown will also appear in The Predator movie, which is set to be released in fall. He will also voice a character in The Angry Birds Movie 2, which is scheduled to premiere next year.
© 2023 Korea Portal, All rights reserved. Do not reproduce without permission.