'The Blacklist' Season 6 Spoilers: Liz Keen Might Lose An Important Ally While Investigating Fake Red's Real Identity, Will Jennifer Reddington Abandon Her Sister?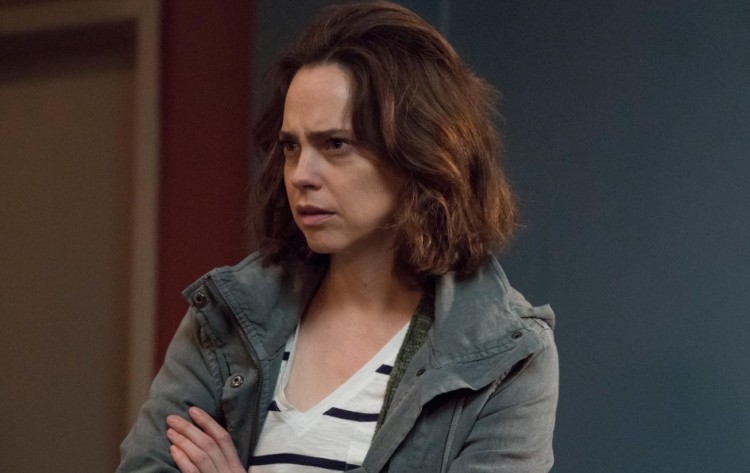 Big things are set to happen in The Blacklist Season 6 now that Elizabeth Keen has the edge over James Spader's character. After all, Liz finally met her half-sister Jennifer Reddington in the previous season. In addition to that, Megan Boone's character has learned that the bag contains her father, the real Raymond Reddington. But is it possible that Liz will lose her advantage over Fake Red when the series resumes next year? There are speculations that Fiona Dourif will not reprise her role as Naomi Hyland's daughter in the sixth season.
Fans have already been aware of Jennifer Reddington's existence since the second season when Fake Red asked Naomi Hyland where their daughter is. Naomi revealed that she hasn't spoken to their daughter since Naomi remarried but Jennifer finally made an appearance in the Season 5 episode "Zarak Mosadek." Although she had been hiding from Fake Red most of her life, Jennifer finally agreed to help Liz Keen discover the truth about the bones in the bag. But is it possible that Fiona Dourif's character will disappear again in The Blacklist Season 6?
Jennifer Reddington seems like an important character after the events in the fifth season, but series creator Jon Bokenkamp seems uncertain about the character's future in the show. Bokenkamp has initially told Entertainment Tonight that Liz Keen could learn to work with her half-sister in The Blacklist Season 6 then admitted that he is "not really sure" if Jennifer will be a significant player in the next season. This led to speculations that Fiona Dourif will not be back when Liz continues investigating the real identity of James Spader's Fake Red.
It might still be unclear whether Jennifer Reddington will help uncover the truth about Fake Red in The Blacklist Season 6, but will Liz Keen find an unexpected new ally from the past?
There have been speculations that Katarina Rostova is still alive and might resurface to help her daughter in The Blacklist Season 6. After all, Fake Red may have been lying about what happened to Liz's mother or was just unaware that Katarina had been hiding from him this whole time.
NBC has not yet confirmed The Blacklist Season 6 air date. However, there is a possibility that the series will have a later premiere date in early 2019.
© 2019 Korea Portal, All rights reserved. Do not reproduce without permission.