'The Blacklist' Season 5 Finale: James Spader Knew He Was Deadington All Along, But Will Liz Keen Learn His Real Identity In Season 6?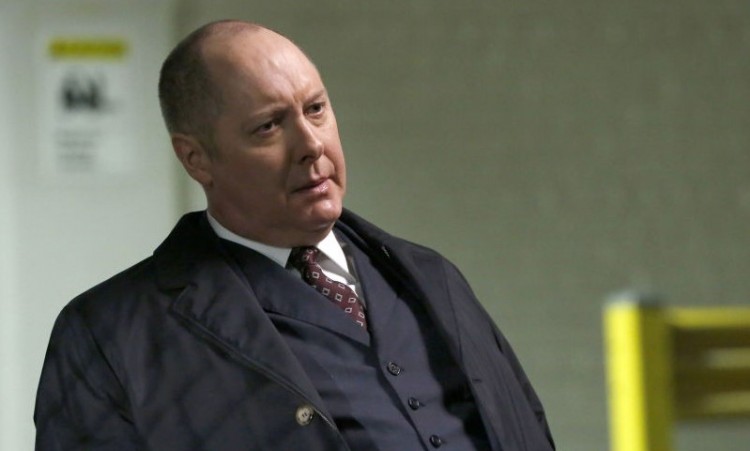 There is little doubt that The Blacklist has had its share of jaw-dropping shockers in its long history, but the bombshell that dropped in The Blacklist Season 5 finale was one that could have decimated an entire universe. But what does the discovery mean for Elizabeth Keen in The Blacklist Season 6?
The following contains spoilers from The Blacklist Season 5 Episode 22, so proceed with caution.
In "Sutton Ross," Liz Keen and Raymond Reddington were in a battle of the wits and tactics as they sought to get the mysterious bag of bones. Liz is kidnapped by Ross so he could force the truth about the bones from Red. However, it is revealed that Ross has been working with Liz and her sister Jennifer Reddington so they can all learn what they need from Red, who isn't the real Red in the first place. The great big plot twist of The Blacklist Season 5 finale is that the bones belong to the real Raymond Reddington, which means that James Spader has been playing an imposter from the start.
But was James Spader aware that he isn't the real Raymond Reddington? Executive producer Jon Bokenkamp told Entertainment Weekly that his lead star "has known" about his character's real identity and even talked about Red's character development right from the start. "[Spader] had said that he felt like, at the end of the episode, it's almost like he knew less about [Red] than he knew when he started reading the episode," Bokenkamp stated, adding that this quality was displayed magnificently in The Blacklist Season 5 finale.
So will the new knowledge change things drastically for Liz Keen? Jon Bokenkamp hinted at the character's "potential darkness" now that she is aware Red is not even her real father. "The way in which [Liz] may approach handling this bombshell I think has real possibilities," the executive producer stated. Not surprisingly, fans have started speculating that Liz will try to find out who the imposter is and what his true motives are in The Blacklist Season 6.
Fans will need to wait a depressingly long time before the premiere of The Blacklist Season 6, but that still gives people time to theorize about the fake Red's identity. There have been speculations that James Spader is actually playing Liz Keen's real mother, while other more outrageous theories suggest that not-Red is an alien or a robot. Whoever the imposter is, fans can rest assured that Spader will turn in yet another riveting performance next year.
NBC has not yet announced The Blacklist Season 6 air date. However, the series is expected to return with James Spader and Megan Boone by mid-2019.
© 2019 Korea Portal, All rights reserved. Do not reproduce without permission.