Yang Ye Won Sexual Harassment Controversy: Famous YouTuber Responds To Old Kakaotalk Conversations; Netizens Slam Social Media Star, Suzy Bae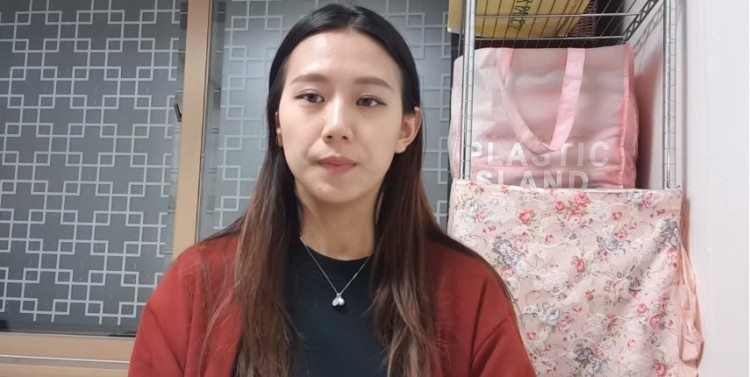 Yang Ye Won's sexual harassment controversy deepens as new evidence revealed the nude photoshoots happened with her consent. The studio chief unearthed old conversations between him and the famous YouTuber to prove that she was not forced to do the project. As the social media star is being questioned by the netizens, she aired her side about the claims against her.
"Do you think I would be crazy to give them permission to touch my body?" Yang Ye Won asked SBS, via The World News, about the old exchange of texts on a messaging application, Kakaotalk. The YouTuber insisted that she never allowed them to neither touch her body nor agreed to wear a provocative outfit.
In the conversation, it can be seen that Yang Ye Won was the one who asked the studio chief for more photoshoot sessions to pay for her classes. It was also unveiled that she had a total of unforced 13 photoshoots, which contradicted her first claim that she was forced to do five photoshoot sessions.
To clear her name, Yang Ye Won explained that she just decided to do the photoshoot because they were blackmailing her. As they threatened him to reveal her nude photos, she was left with no choice but to do what they wanted. "I have your photos, think wisely," they allegedly told her. She was afraid that they would leak her images, so she thought that she should not "test their temper."
She also admitted that she was financially unstable at the time, and started to give up on herself after being photographed "shamefully."
"My life was ruined already, it was over, I gave up," she said.
Because of this, the netizens are now questioning Yang Ye Won's credibility and even slammed the celebrities who supported her. This even includes Suzy Bae.
To recall, Yang Ye Won made an exposé video about her traumatic photoshoot experience on her YouTube channel. A government petition, called Hap Jung XXXX Illegal Nude Filming, also went viral after she accused 20 men of sexual harassment.
This is the same petition Suzy Bae signed, hoping that she could help Yang Ye Won in her own little way. However, as the appeal mistakenly named the studio as Once Picture, the latter is planning to take a legal action against the former Miss A member. Lee Min Ho's ex-girlfriend sent her apology to the recording production room, but to no avail.
"It's hard to endure all the talk that's been going around even though they don't know [the whole story]," Yang Ye Won said. "Everything will be revealed in court."
© 2022 Korea Portal, All rights reserved. Do not reproduce without permission.