BTS News & Update: Mexican Talk Show Host Horacio Villalobos Issues Public Apology For His 'Racist, Homophobic' Remarks Against V, Suga, Jin, Jungkook, RM, Jimin, J-Hope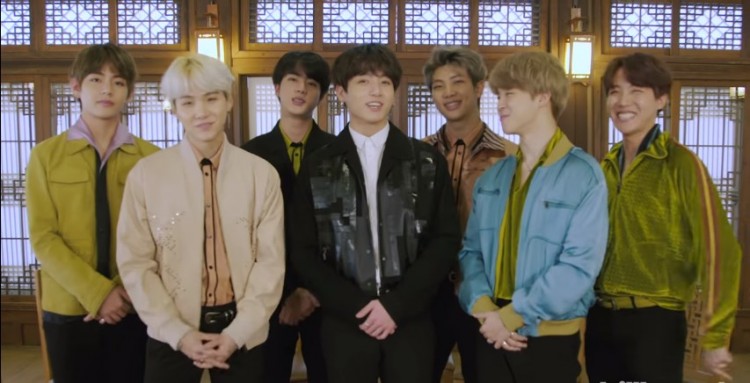 After being bombarded by a lot of fans, the Mexican talk show host Horacio Villalobos apologized for his controversial remarks about BTS. In a Facebook post, he made a public apology for the things he said against V, Suga, Jin, Jungkook, RM, Jimin, and J-Hope.
"We never intended to offend fans of BTS or anyone in our fashion section of Farándula 40," Horacio Villalobos said. "If we did, we offer you a sincere apology."
To recall, after BTS graced the 2018 Billboard Music Awards, Horacio Villalobos made a controversial remark about the group. In the fashion segment of his Mexican talk show, Farándula 40, he talked about V, Suga, Jin, Jungkook, RM, Jimin, and J-Hope's attires. The host along with his team described their outfits as "scary."
Horacio Villalobos also said that it didn't matter if BTS was wearing "half a Gucci collection." With their "languid, skinny, and badly combed" hair and without seeing the "perfect body models," it was a failed collection. He even said that they looked like an "LGBT group."
"A group of the LGBT lost in Cancun," he added.
He even questioned BTS' sexuality by asking if they were all men. To make the matters worse, Horacio Villalobos said V, Suga, Jin, Jungkook, RM, Jimin, and J-Hope looked like his "little friends" who were working at a gay club, SDPnoticias reported. These remarks made the "Fake Love" hitmakers' fans angry.
BTS' followers and other people reacted to the "racist, xenophobic, and homophobic" comments made by Horacio Villalobos on Farándula 40. So, they demanded the Mexican talk show host to issue a public apology for V, Suga, Jin, Jungkook, RM, Jimin, and J-Hope.
Meanwhile, BTS has been known as a vocal supporter of the LGBT group. In fact, in a tweet by RM in March 2013, he said that he loved Macklemore and Ryan Lewis' "gay-marriage" song, "Same Love," more when he learned the real meaning behind it. Hence, fans saw this as a support to gay rights.
In an earlier interview with Billboard, RM explained that it was hard to find the right words to describe "Same Love." But, if he is going to reverse the title's words, it is like saying "love is the same." "I just really liked that song," he said. On the other hand, Suga firmly said that there is nothing wrong with it and everyone is equal.
© 2023 Korea Portal, All rights reserved. Do not reproduce without permission.
Tags:
Farándula 40
,
Horacio Villalobos
,
BTS
,
V
,
Suga
,
Jin
,
Jungkook
,
RM
,
Jimin
,
J-Hope
,
2018 Billboard Music Awards